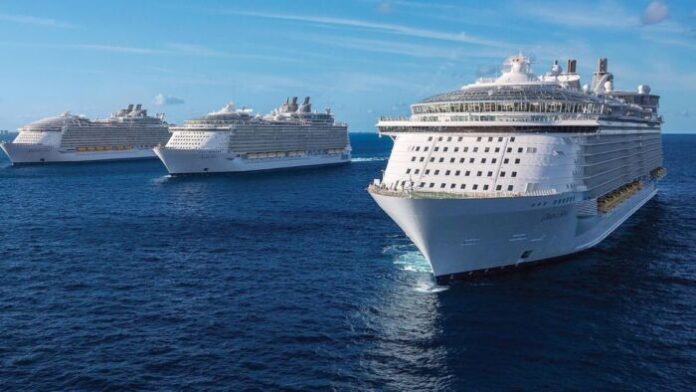 Sustainability is the added value of modern tourism, and aims to offer travelers unique experiences in the respect for the environment. Even the cruise sector, notoriously among the most polluting in the world with a very high emission rate, is looking for ways to reduce the environmental impact to offer sustainable travel. In this sense, the Royal Caribbean Cruises announced that nearly 1,400 sustainable tours are available globally for booking through Royal Caribbean International, Celebrity Cruises and Azamara.
The effort began in 2016 with RCL environmental partner, the World Wildlife Fund (WWF), and its goal to see tour operators brought up to standards set by the Global Sustainable Tourism Council (GSTC), recognized by the United Nations Foundation as the international accreditation body for sustainable tourism.
"The scale and scope of Royal Caribbean Cruises' commitment to sustainable shore excursions and accomplishments to date are unprecedented," says Jim Sano, WWF vice president for conservation travel. "This initiative not only helps advance WWF's conservation mission, it elevates the sustainability bar for the entire travel industry."
Working with Travelife, a GSTC certifier, RCL was able to provide its tour operators more concierge support and assistance "and allow every tour operator working with RCL to become 'Travelife Engaged' at no charge," says Roberta Jacoby, GTO managing director. "This educates and motivates the tour operators to understand what the GSTC certification is all about and holds their hand throughout the lengthy and detailed process."
Sustainability applies to every aspect of a certified tour company, more than simply using electric-powered vehicles, for instance. Among them is ensuring it provides healthy and safe working conditions, without child labor, in keeping with human rights. GSTC CEO Randy Durband also commends RCL's achievement, saying, "Royal Caribbean's efforts to boost the global supply of certified sustainable shore excursions is a watershed moment for the cruise industry."
When RCL announced its partnership with WWF, they set ambitious sustainability targets in three key areas: emissions reduction, sustainable food supply and destination stewardship. Now that GTO has smashed its original target for certifying sustainable tour operators, Jacoby says, "We are already talking about our next goal."
Subscribe to our newsletter
Support SmartGreen Post with a donation!