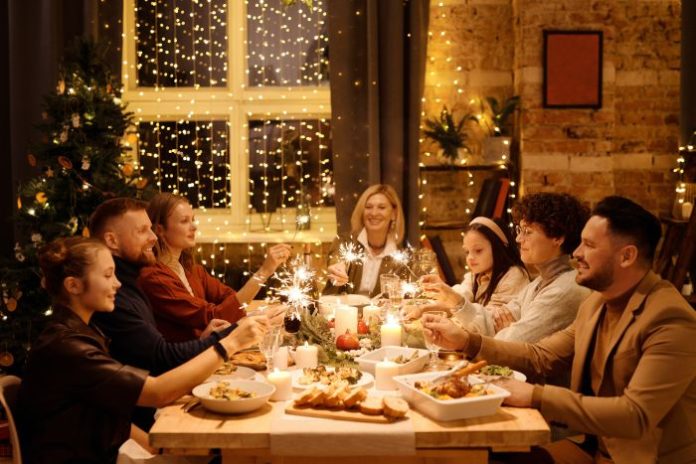 Well, what if we told you that Phenix, the Tech For Good startup that makes anti-waste a positive and supportive action, has the solution to both these problems? Precisely in this November of preparations, Phenix launches a challenge: it is possible to change habits and get closer to a more sustainable Christmas! How?
It will be very easy, just a few simple tips are needed. Not only will it be possible to make Christmas a more supportive, meaningful and sustainable time for oneself and one's loved ones, but also for the planet and for all those businesses that all too often, especially during the festive season, find themselves with kilograms of surplus to throw away.
Do you want to try? Let's see how:
Giving a box as a gift: thanks to the Phenix app, it is possible to buy and give anyone a variety of boxes made of fresh, wholesome products. Booking and collecting a box is very easy, and thanks to the filters on the app you can also choose the type of food you prefer (vegetarian, vegan, organic… there's something for everyone), all with the convenience of picking it up at a pre-arranged time. A sustainable and tasty gift with zero environmental impact… Impossible to resist! And if you're in the mood for something more romantic, Phenix is also home to a host of plant and flower shops!
Experiment with new recipes with boxes to surprise everyone at the dinner party with new and sustainable dishes! Need inspiration? You can find lots of creative ideas to get inspired on the Phenix blog, as well as on their Instagram profile.

Here are some tips:
Look at the seasonality: lasagne (with radicchio, pumpkin, artichokes), risotto, fresh filled pasta, crespelle… in Italy we are the top for first courses!
Let your imagination run wild: with red turnips, for example, you can make sauces in which to dip croutons for a tasty starter; with broccoli, you can make tasty savoury muffins; with pumpkin, you can make mouth-watering casseroles.

And for a healthy, balanced diet, follow the valuable advice in Greenpeace's Ecomenù – you won't go wrong.

Do some good: Phenix gives you the chance to make a wonderful gesture towards those less fortunate: why not leave a "hanging box"? Simply buy one and then make an agreement with the dealer to give it to those who need it most.
You still don't know Phenix?
Don't worry, here's how the app works in a few simple steps:
Choose the shop you are interested in: discover all the shops selling freshly unsold end-of-day products at low prices near you.
Use filters according to your taste: thanks to the 'Filters' button at the top right, you can filter shops and boxes according to your food preferences or cravings!
Choose your box: each box contains products that have remained unsold during the day and, therefore, what you will find inside is a surprise! You can select the quantity of boxes you want by clicking on the + button. The price is chosen directly by the shop and on average the boxes are sold at -50%.
Favourites: add the shops you like most to your special Favourites section. This way, you won't miss out on any boxes because you will be notified when there are available boxes.
The loyalty programme: in the profile section of the app, you can find the loyalty programme. For each box saved, your profile will continue to evolve and you will earn new discounts in the form of points.
All you have to do is start saving! Thanks to Phenix, you can save an average of €700 on your spending per year!
Subscribe to our newsletter