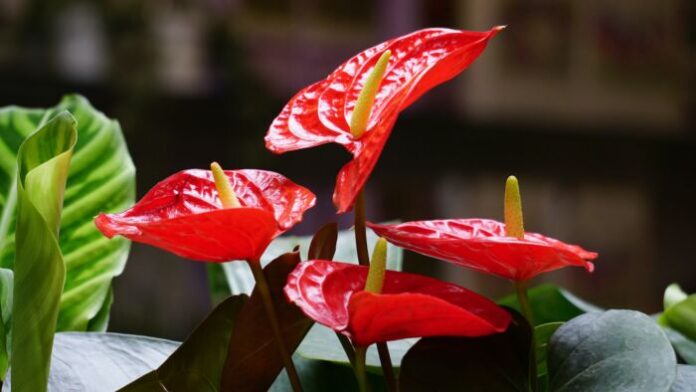 Not flowers but plants. If on Valentine's Day you really want to surprise your partner and make a green gift, then buy a plant, to take care of and make it bloom just like your love.
The cut flowers, colorful and beautiful to look at, are really not very ecological: in addition to being practically dead, they are grown in greenhouses that consume enormous quantities of energy, often come from not very clear trades that include the exploitation of labor. If out of season, such as fruit and vegetables, it is very likely that they have been treated with heavy quantities of pesticides and have traveled half the world, obviously in refrigerated rooms, to reach us at an absolutely advantageous price.
Does all this seem absolutely unromantic, as well as unsustainable? You are right, for this reason our advice is to give potted plants, a true symbol of love: the couple relationship, in fact, as the plant must be taken care of and watered so that it grows and produces its flowers, with an intense and real scent.
Orchids: symbol of eternal love
Among the most beautiful and romantic plants there is certainly the orchid, which is admired for its refined appearance and minimal elegance. The orchid is a symbol of a solid and lasting love, a concept to which also contributes its ability – in some ways incredible – to be able to grow in the presence of any type of climatic condition. The advice of the experts is to accompany the orchid plant with a solid-colored pot, preferably black or white.
Anthurium, Cupid's arrows
It has large heart-shaped leaves as well as flowers, so much so as to induce the ancient Greeks to describe them as Cupid's arrows; Precisely for these characteristics it is one of the most gifted plants on Valentine's Day and summarizes the highest feelings of love and friendship in the shapes and colors. Being a plant of tropical origin it needs to be kept in a very bright area of ​​the house, with high humidity and temperature; it should be wetted constantly, so that the substrate is continuously moist.
Hyacinth: fun and passion
Another plant of Asian origin, the hyacinth bulb arrived in Italy the hyacinth bulb arrived for the first time in the late 1500s, but being a lover of temperate climates, southern Europe has now become its production area and this is the its season. Its perfume is precious and highly sought after. The meanings attributed to the flower are different and vary according to the color: the red hyacinth is a symbol of passion, the blue one of consistency. In general, the hyacinth represents play and fun: an ideal message for the most passionate night of the year.
Winter rose, love that resists the cold
For lovers of tradition, we suggest giving hellebore, the winter rose. One of the most beautiful and elegant flowers ever, it loves the cold and warms hearts. It keeps great outdoors, on the bedroom window for example, and has different shades, from classic ice to pink, purple, and superb black.
Adopt a tree
And if you really don't have space in your home or garden, or if you don't have a green thumb to take care of a houseplant, you can always give a tree as a gift. There are many associations that allow you to adopt a tree, choosing both the type of plant and the area in which it is grown, sending you a purchase certificate that certifies its ownership.
In this way you will not only amaze your partner with a green and environmentally friendly gift, but you will contribute to a large reforestation project in the most at-risk areas of the world.
Subscribe to our newsletter