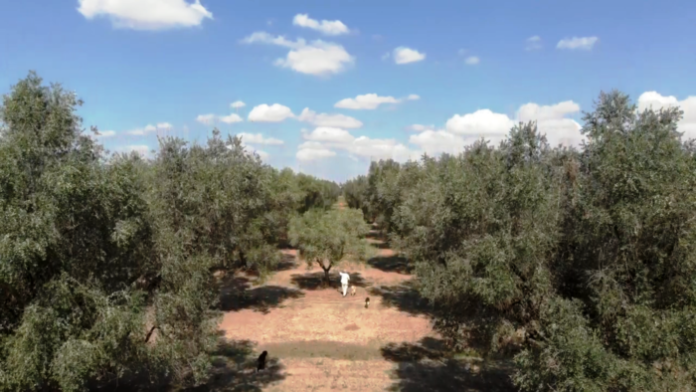 How Puglia was and how it became after the devastation of the olive trees due to Xylella is the theme of a docu-film made by Paola Ghislieri who lives in Geneva but with roots and heart in her region of origin.
"Xylella Fastidiosa – The Apocalypse of Salento" is the work (with English subtitles) created by this young filmmaker daughter of a small entrepreneur who owns a farm located between Oria and Latiano.
And it was the desperation read in the eyes of her father and other farmers who, due to Xylella, saw their olive trees die, the spring that pushed her to make this report (all made in house in just three weeks, in one of his returns to Italy from his parents) on this drama that is heavily affecting the economy and landscape of nearby Puglia.
"I'm Italian but I live in Switzerland – says Paola – My father has a farm in Puglia, which his grandmother left him. I saw him desperate for the Xylella that hit his olive trees and I decided to make a report on this problem that involves the environment, the landscape, tourism and olive growing. The image of Puglia was the green of the olive trees, now it is no longer. The bacterium has also been identified in Corsica, southern France, Spain and Portugal. If a cure is not found, Xylella will continue to spread in Europe and could even attack the rest of Italy ".
Paola Ghislieri (who studied Media Arts at Royal Holloway University in England and specialized in Cinematography, with experience in a small London production company and for several years at Walt Disney) has thus given a voice to farmers, agronomists, oil millers and workers to the works from which a timid sign of hope emerges for a new olive growing, although the landscape of Puglia, in particular of Salento, will lack the charm of its centenary olive trees.
Subscribe to our newsletter