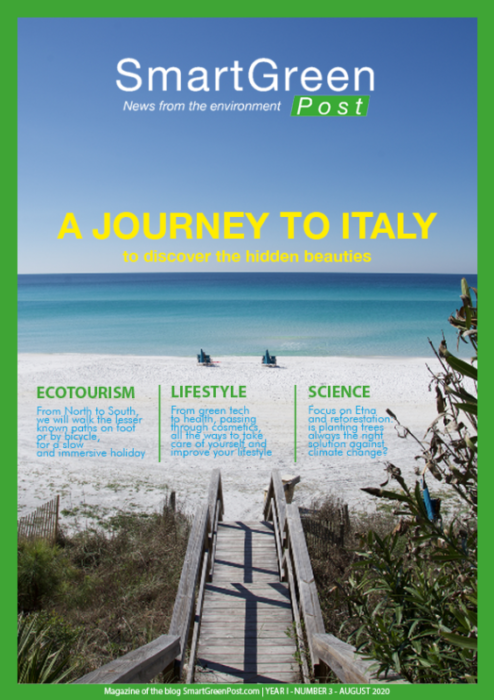 When we started thinking about the third issue of our magazine, they couldn't help but think that August is the holiday month, when the plug finally comes out and we recharge our energies after a difficult year, made even more complicated by the pandemic that
has upset our rhythms of life.
We decided, then, to give you a trip to some of the most beautiful and least known areas of Italy, a virtual trip to go with trekking shoes on your feet and backpacker, breathing the good air of our mountains and feeling the fatigue at every step.
Who will be our crew? First of all, a mini guide with eleven green tips for sustainable travelers, who don't want to give up their part in defense of the environment even on holiday. Then there will be the enthusiasm of adventure, the wonder of discovery and slowness.
Slowness, yes. You got it right. Far from the frenetic rhythms of everyday life, the modern tourist loves to carve out spaces of solitude and silence to let himself be amazed by the nature that surrounds him, by the landscape and historical beauties, by the unexpected. He wants to savor the journey, finding himself at every step, rather than reaching a goal.
This year, thanks to Covid-19 which forced us to rethink our lifestyle, we feel the need to immerse ourselves in nature on a sensorial level: our experience involves not only sight but also taste and smell – with the chance to savor local food and wine – touch and hearing every time we stop to hug a tree, listen to the birds singing or the stream of a stream, to talk to the locals knowing the culture and the local traditions.
After our trip, which will take place in slow mode – on foot or by bicycle to always have the possibility to change course and reshape the itinerary – we will return to deal more closely with environmental issues, as is the style of SmartGreen Post. Leafing through our magazine you will see that the editorial staff has grown further and, compared to the second issue, and has been enriched with two new entries that contribute, together with all the staff, to growing our project, which we carry on with commitment and dedication, being able to count on the support of our readers.
Download the Magazine FOR FREE here: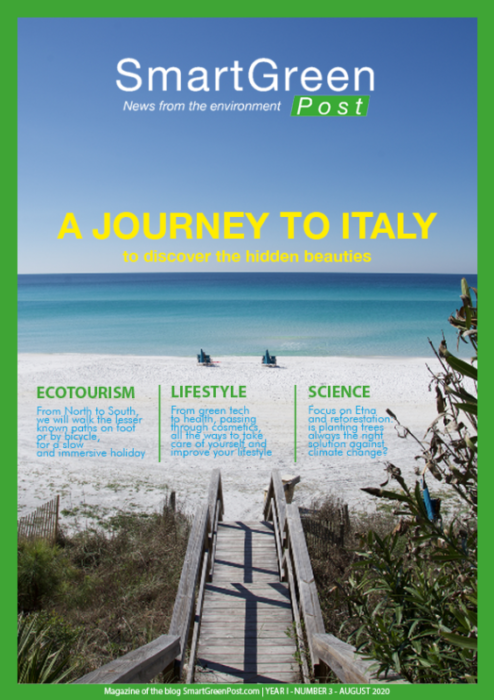 Subscribe to our newsletter