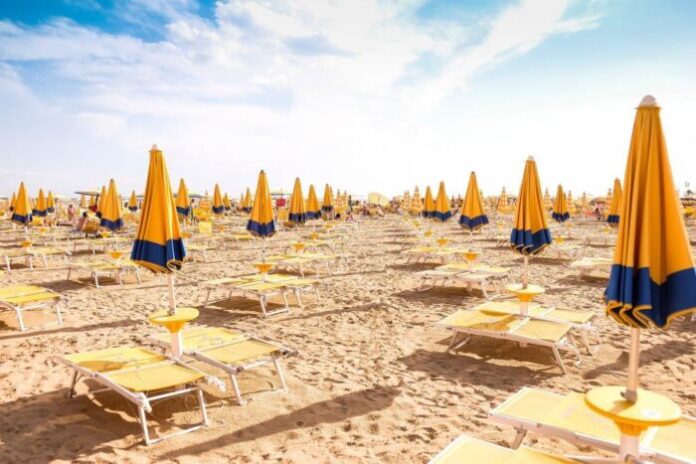 Summer 2020 is upon us but, due to the coronavirus emergency, we still don't know if and how we will go on vacation. To revive the tourism sector, most affected by the crisis, the Italian government is studying a holiday bonus that will allow Italians to travel to their country and give new impetus to a sector in extreme suffering.
The current pandemic has completely paralyzed the entire tourism chain. A real short circuit in one of the key sectors of the Italian economy that generates 13% of the national GDP, according to the World Travel end Tourism Council, 15% of employment and 17 billion euros to the credit balance of the Italian trade balance.
Confturismo-Confcommercio has estimated a drop of over 31.5 million presences in accommodation facilities, corresponding to a loss of 7.5 billion euros: exorbitant figures, and which only concern the period of March-May, when hundreds were canceled of honeymoons and business trips and school trips.
The real unknown, however, concerns the future. The government, in fact, still has unclear ideas about the summer season and even the holiday bonus of 500 euros that has been talked about for some time is still being launched by the experts.
The decree was due to arrive at the end of April, but we are now almost in mid-May and there are still no certainties, only rumors. The bonus for tourism, in fact, should be included in the Relaunch Decree, which provides for a series of incentives and loans to help families and businesses to start again after these months of economic stalemate.
How will the holiday bonus work? Families with an income of less than 35 thousand euros per year will benefit from the incentive. There is talk of figures up to 500 euros for larger families, an amount that would be reduced to 300 euros for households consisting of two people and 150 euros for singles if they decide to go on holiday within Italy.
Only one member of the household can be a beneficiary of the bonus. This tax credit can be used from 1 July to 31 December 2020.
In addition, the government would also have included a 50 million euro fund in the decree which will be used to cover the costs of sanitizing the accommodation facilities, including the bathing and spa establishments, and to adjust the spaces according to the security provisions.
We all hope that the situation will unlock as soon as possible and that the tourism sector can start again as soon as possible but it is also good to start thinking about alternative holidays, slower and in contact with nature, which will lead us to discover the most beautiful paths and paths of Italy in order to give breath not only to those who have their own accommodation on the coasts but also to those who live and work in the hinterland.
Subscribe to our newsletter