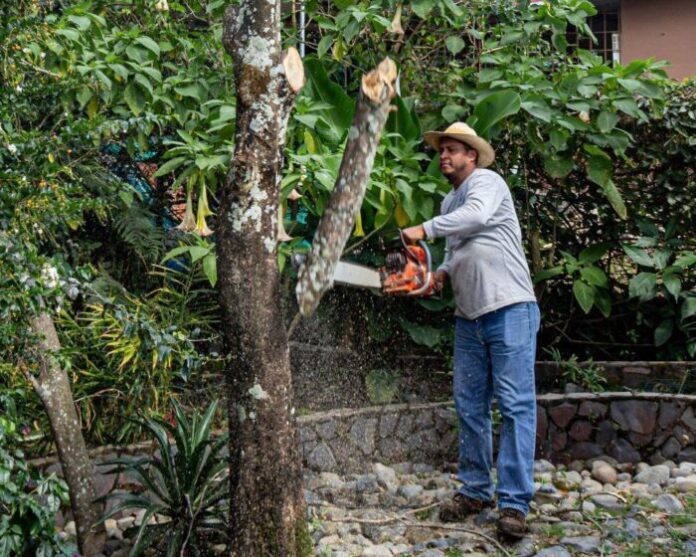 Having a garden to take care of or a terrace with plants and flowers means dealing with pruned trees, falling leaves, branches that must be disposed of regularly. Confering the mowings in the correct way helps to make a good separate collection and to recover material which will then become compost and will be used to fertilize and fertilize the soil.
A dead leaf or a withered flower can be considered organic material and therefore can be given in the wet, but when we are dealing with large branches, with piles of leaves or pruning waste, all deriving from an intense activity of gardening, the recycling bin is no longer enough.
Green must therefore be disposed of in a different way: as SmartRicicla, the app for separate collection, explains to us, in some municipalities the periodic door-to-door collection service is active, as is the case with other types of waste, while in others you have to send the mowings to the ecological island or book the collection at home. The important thing is not to leave them but in the street next to the bins.
From the processing of organic waste from pruning, it is possible to produce fertilizing substances. The green is chopped and the grass matrix materials are adequately mixed with the wood matrix ones to facilitate the immediate start of the composting process.
From the shredding and mixing work derive heaps of material which is put to mature and turned over several times in order to guarantee the aerobic balance between the oxygen consumed by the organic material and that coming from the outside. The compost obtained at the end of this process is a dark, dry, coarse potting soil which is then used to produce fertilizing substances.

WHAT YOU CAN THROW:
prunings
brushwood
small trunks
cortices
sawdust
small pieces of wood and chipboard without paints or glues
WHAT YOU CAN'T THROW:
food waste
cigarette butts
animal bedding and any non-organic waste
painted and / or glued wood and objects
Read more:
Subscribe to our newsletter