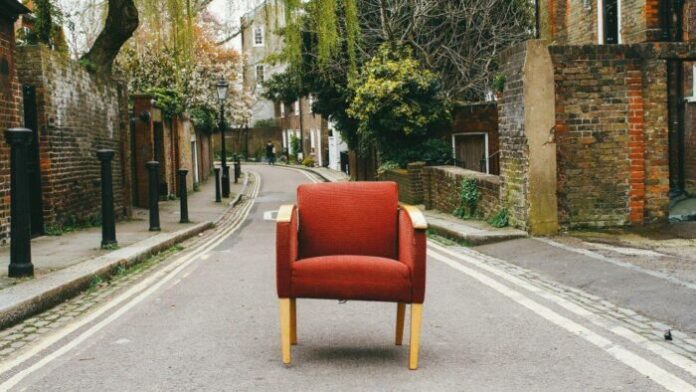 Not all waste can be delivered with door-to-door separate collection or at roadside bins. This is the case of bulky waste, a term used to indicate all large objects such as furniture, beds, bikes, suitcases, sports equipment and more.
For the disposal of bulky waste, which becomes a serious danger to the environment if abandoned on the roadside, there are two procedures:
go to the nearest ecological islands: these collection centers set up by local authorities take care of disposing of the different types of waste, sending them to special treatment plants.
have them collected at home by the municipal garbage collection agency. Depending on the place where you live and the size of the object, and if you want to have it picked up directly at home or you can leave it on the street level, you will have the opportunity to book the collection of your bulky (sometimes more than one ) for free or by paying a small fee.
Bulky waste cannot be disposed of through the ordinary collection service not only because of its size but also because, often and willingly, it is made of different materials and, in order to be recycled, they must first be disassembled. In specialized treatment plants, any harmful substances contained in bulky waste are removed and disposed of; all other recyclable materials and components (wood, precious metals, plastics, glass) are selected and destined for the respective recovery chains.
Bulky waste does not include all those products that are classified as WEEE or "Waste from Electrical and Electronic Equipment". These must be entrusted to specialists in the sector or transferred separately to the ecological islands.
For professionals, bulky waste is all that marked with the initials CER 200307. The CER is the European waste catalog that classifies each type of existing waste with a unique code. However, if in doubt whether a decommissioned durable good falls within the category of bulky waste, it is good to refer to the municipal or regional legislation in force.

In collaboration with SmartRicicla, the app for separate collection, we have compiled a list that offers important parameters to separate bulky waste from those that are not.
WHAT YOU CAN THROW IN BULKY WASTE:
bulky appliances (refrigerators, washing machines, dishwashers)
furniture, mattresses and bed bases, mirrors, paintings
health
ceramics, stuccos and tapestries
inert waste deriving from small domestic maintenance (rubble and rubble)
iron and wood products (grates, balustrades, radiators, doors)
mowing and pruning
bulky toys
musical instruments
sports gear
WHAT YOU CAN'T THROW IN BULKY WASTE:
power tools
light sources
lamps
electrical and electronic equipment
lighting equipment
medical devices
Read more:
Subscribe to our newsletter