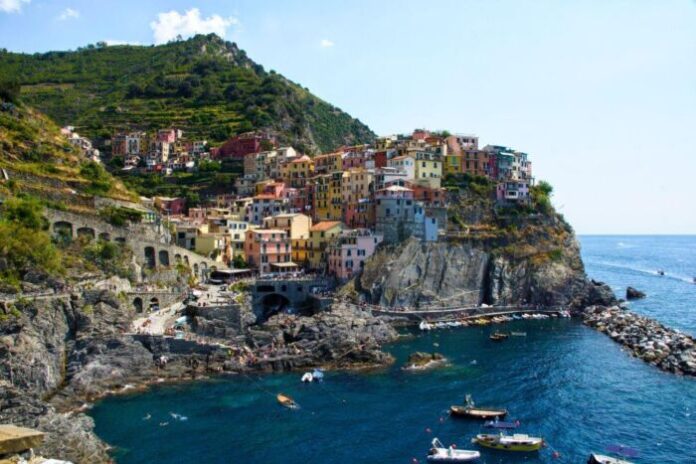 Probably for this year our holidays will not be able to take us many kilometers away from home, but short and medium range movements will be possible. This should not be experienced as a problem, but as a huge resource. The solution to our doubts has a name: staycation.
Literally the staycation is a "holiday where you stay at home", but not in the four home walls. In fact, this type of holiday includes daily activities or excursions around the home or at distances that can be reached in a few hours.
Taking a holiday in your own city can be a great opportunity: finally we can discover all the hidden treasures between the streets and the lesser-known corners of the places you usually travel to go to work or to carry out your daily tasks. As you walk you could see a new building, a palace with a long history or a panoramic corner not indicated by the usual signs for tourists. For those who live in a small town or for those who live in the city, this is also a good opportunity to explore neighboring countries and small villages. You can discover many small pearls on the history of your territory and many small curiosities about local traditions and customs.
A good idea would be to move as little as possible by car and take advantage of the staycation to organize small excursions on foot or by bicycle. This way of living the holidays is absolutely the one with the lowest CO2 emissions, according to the experts, and what we are experiencing could prove to be the right time to start planning our green holidays!
Even around-home holidays need to be planned: then turn on your PC and start doing some little research on the most interesting places you can reach in a short time. And if searching online doesn't help you much, you can also use geographic internet services to find some unmarked churches, a wonderful forest less traveled by tourist routes or a sheep track that crosses the countryside.
And above all, sometimes, let yourself go to the spirit of adventure and the desire for discovery: take a backpack with your bottle and some food, put on your most comfortable clothes and leave without having a precise destination. Your journey will be a double pleasure because each step will give you a new discovery.
The camera is an important ally in our travels: have fun photographing a monument you didn't know, a building with a particular facade, a flower that has aroused your wonder, a bright horizon that inebriates your soul.
On these exploration trips, try to keep phones, computers and tablets away; use them only for a short research, for some information and for a photograph. Password: no work! Not being far from home should not have the implication of always being available! You can start a moment of digital detox: you have to purify yourself from the technologies, which now follow us constantly in everyday life.
Staycation also means regaining one's time and body. A relaxing walk in the evening or intense physical activity during an excursion allow you to do as much movement as it takes to release the accumulated stress. And the fact of crossing less crowded and quieter places can also allow you to activate moments of meditation, which offer the possibility of being able to breathe more deeply and grasp in a deeper way the world around us and our own spirit.
With the staycation it is also possible to choose a secluded place surrounded by greenery or a small hidden corner of a village to be able to read, paint, dream. These are activities that allow you to untie the knots of our soul created by stress, by the anxiety of having to be always present and ready to perform some duty, by fears for our future and for tomorrow.
Never as in this moment it is necessary, every now and then, to unplug and breathe the tranquility of silence, of worlds created by our imagination, of a tomorrow that will certainly come and be better!
Subscribe to our newsletter