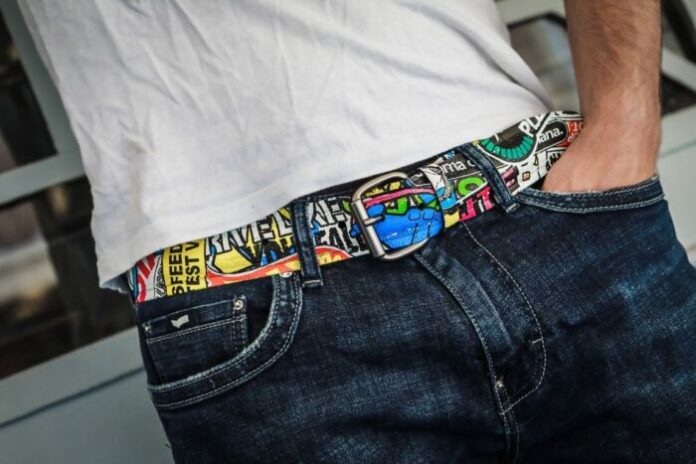 Fashion accessories and furnishing accessories produced by recycling bicycle tires, industrial neoprene waste and advertising posters in PVC. This is the mission of Cingomma, a made in Italy company born just over ten years ago in Turin during a dinner with friends and which has become a point of reference for the circular economy in Italy.
The founders' challenge was to transform a passion into a business by launching belts, wallets, bags and key rings made on the market, giving new life to tires and inner tubes of bicycles destined for disposal.
"Our philosophy is based on the awareness that many materials addressed to the landfill can still represent a resource if you recycle them and give them a new shape – explains Ivan Sartorio, marketing manager of Cingomma – We started making belts from old bicycle tires and then we went on to produce wallets and bags, also recovering old disused billboards and neoprene scraps".
The company recovers approximately 20 thousand tires per year from which it obtains the belts, 4,000 m2 of PVC advertising sheets and 2,000 m2 of neoprene waste. "A great advantage for us and the environment. By recovering old materials we save them from the landfill, we reduce waste and reduce CO2 emissions, also saving on the cost of the raw material to be supplied to our craftsmen for processing".
Cingomma does not have an industrial plant but relies on local laboratories, creating jobs in the area and enhancing local artisans. "In this way we ensure that we have original products and we guarantee the quality of life of those who work with us," continues Sartorio.
The operational part, which involves about ten people, is always located in Turin. This is where the planning and design of Cingomma fashion accessories are taken care of. To date, the company has over 300 dealers in Italy and distributors abroad, in France and Poland.
Unlike many others, who rely on e-commerce to maximize profit, Cingomma made a counter-current choice. "We want to enhance and support those merchants who believed in us by selling our products. For this reason, when the customer comes to the site to place an order we direct him to the nearest shop so that he can buy directly there. If your area is not served, then proceed with the shipment. "
A 360-degree sustainable company, therefore, that enhances not only waste but also the work of small artisans and shopkeepers. An aid to the environment and the economy, which we want more and more circular and green.
Photo from Facebook
Subscribe to our newsletter