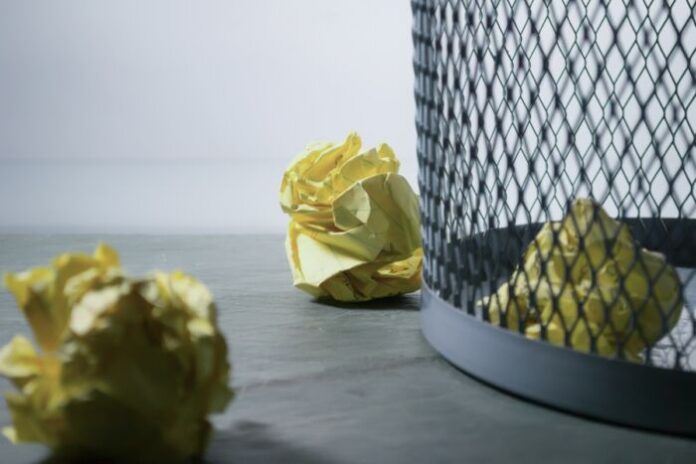 Paper can live almost indefinitely, just separate them carefully, not throwing them in the undifferentiated. In fact, paper more than a waste represents a wealth for the environment and its recovery saves precious resources. It is true that, being mainly composed of cellulose, paper is a biodegradable material but its recycling allows you to save many trees, consume less water and save both in energy and economic terms.
To get an idea of ​​the advantages of recycling paper, just think about its production process. In fact, to obtain a ton of paper, 15 trees are needed, 440,000 liters of water and energy equal to 7,600 kW of electricity. Numbers that are significantly reduced in the recycling process, bringing the quantity of trees felled to practically zero. Even the energy used is reduced by two thirds while the amount of water required drops to 1,800 liters. Furthermore, with recycling, CO2 emissions are halved.
The rules for a correct recycling of paper are few and simple:
Paper and cardboard to be recycled must be stored in the appropriate containers
Packaging with food residues does not go into the separate collection of paper and cardboard. They generate bad smells create problems in the recycling process.
Receipts should not be thrown away with paper because they are made with thermal papers which generate problems in recycling
Greaseproof paper – such as cheese or salami – is not recyclable.
Paper handkerchiefs do not go to separate collection. They are anti-crush and therefore difficult to recycle
Paper dirty with poisonous substances such as paints or solvents is not recyclable.
Non-cellulosic materials such as staples or adhesive tapes should be separated from the paper
The boxes and cartons must be flattened and compressed to reduce their volume
The plastic bag used to bring the paper to the appropriate container should not be thrown away with the paper.
It is important to remember that each Municipality has its own rules so it is good to inquire about those in force in its own area. However, in collaboration with SmartRicicla, we listed all the materials that can be placed in the paper container.

WHAT YOU CAN THROW IN THE PAPER BIN:
newspapers
magazines
comics
leaflet
books
notebooks
photocopy papers
leaflets
paper shopping bags
instruction booklets and leaflets
medical recipes
bills
cups
corrugated cardboard packaging
cardboard fruit and vegetable containers
milk, drink and juice containers in Tetrapak
paper boxes (from shoes to toothpaste or food packs)
WHAT YOU CAN'T THROW IN THE PAPER BIN:
dirty paper (tissues, paper towels)
pizza cartons
aluminum foil for food
greaseproof paper
carbon paper
paper with glue residue
tax receipts
POS / ATM receipts
Read more:
Subscribe to our newsletter