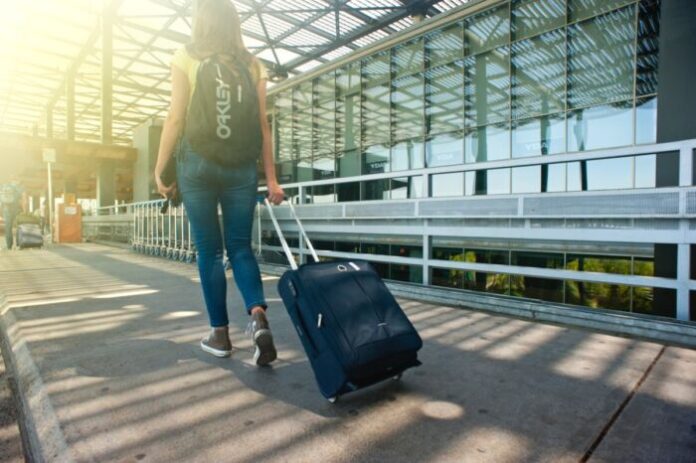 Talking about tourism right now is really difficult. The general psychosis related to Covid-19 has led a large number of tourists to cancel planned trips and vacations in Italy, not only in the outbreak areas, but also in territories where there have been no cases.
Fear, an altered perception of risk and an unclear line to follow regarding travel have certainly given the coup de grace to one of the most important activities in our country, outlining a decline that, unless some change occurs, may last at least for this year.
Pending a more complete picture of the situation and the drafting of clear and safe guidelines, the individual can certainly try to live without greatly altering his daily life. Greater attention to the hygiene and preventive standards that have been circulating for many weeks in the form of the famous decalogue drawn up by the WHO is certainly the first antidote to fear.
To travel by tram, metro and buses, no extraordinary measures are required; if instead you are in the provinces or in areas where cases have occurred, it is advisable to take some precautions, such as wearing personal protective clothing (masks and glasses), as explained several times by virology experts.
For those traveling by train, Trenitalia has arranged a series of measures:
• the installation of hand sanitizer dispenser on the train;
• delivery of appropriate protective equipment to staff (masks with filter and disposable gloves);
• the enhancement of disinfectant cleaning activities on board Trenitalia trains;
• the dissemination of the vademecum of the Ministry of Health through leaflets and on the monitors of the regional trains and the Arrows and, where there are no monitors, the dissemination of announcements to passengers on board the train;
• advise online purchase of tickets.
For those traveling by plane it is useful to know that on board an airplane the air is exchanged every 2/3 minutes: half of it is that already present inside the cabin (filtered and re-introduced with recirculation, as in cars), for the the other half is taken from the outside. Since a good safety rule would be to keep a meter or two away from the neighbor, but on public transport it is a measure that cannot be implemented, it would not be wrong to wear a mask.
Furthermore, the further possibilities of tourist movement, such as tourism on foot and by bicycle, should not be underestimated. Walking outdoors, hiking or thinking about the possibility of walking or cycling itineraries could be a good way to do tourism safely and peacefully. Obviously, the ten rules released by the WHO remain valid.
In short, there is absolutely no risk that the emergency closes Italians (and not only) in their own homes; at the moment it would be an unjustified and, above all, useless and harmful act for the entire population.
Information and education for living with this new situation are the only weapons that can combat psychosis and allow citizens to live a normal life, without deprivation and without particular restrictions.
We do not want to underestimate the problem, nor deny it, but bring it back to the right size. We are not a quarantined country; indeed, the risk is that the immobility caused by psychosis may lead us exclusively to an unprecedented economic chasm. Italy is and remains a safe country capable of facing this emergency.
Subscribe to our newsletter