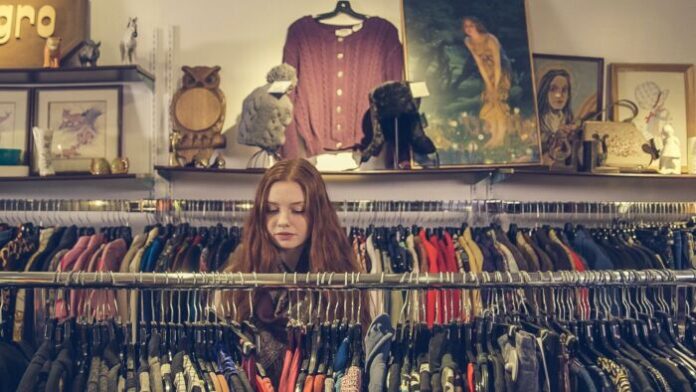 With the lockdown, many Italians have seized the opportunity to reorganize their lives and review their priorities, starting with the spaces in the house, lived as never before. An opportunity to put aside the objects that were no longer needed and look for more suitable ones, with the used as a concrete opportunity for savings, but also for profit, for 7 out of 10 Italians. And this is why many declare that they will resell unwelcome gifts at Christmas, which could represent someone else's wish granted. Therefore, it is not wasted, but is recycled in a circular economy perspective
This is the photograph that emerges from the La Second Hand survey at the time of Covid-19 conducted in November 2020 by BVA Doxa for Subito, the # 1 platform in Italy for selling and buying with over 13 million unique monthly users, which highlighted how 67% of Italians have bought or sold at least one used object from March to today, a figure that is up sharply compared to 49% in 2019.
SAVINGS GUIDE THE PURCHASE OF USED CARS
Compared to the needs that led Italians to do second hand in this period, if for 39% it was already a habit, 28% did it to save in a time of great economic uncertainty, a percentage that rises to 33 % by looking at who bought. The second-hand market has proved to be a way to buy a superior or more advanced model for 20% of the sample (since it rises to 29% for sellers), or the best way to find unique, antiques. or collectibles (16%) or to cope with changes that emerged with the pandemic (15%).
Although many Italians were already used to second hand, it is important to underline some interesting motivational changes behind the choice to buy or sell used items. The change in daily habits and the emergency context of recent months have in fact increased the economic motivation: 47% of people resorted to second hand to save or earn from the sale. Among the reasons there are also the contribution to the reduction of waste through the reuse of objects (34%), the reduction of one's environmental impact (19%) but also, in equal measure, the convenience and a revision of priorities, with a new awareness of what is needed and what can be done without (15%).
THE SECOND HAND IS MADE ONLINE
The online channel, used by 77% of buyers (vs 58% in 2019) and 81% of sellers (vs 66% in 2019), has certainly led the buying and selling of used cars in Italy from March to today. A double-digit growth certainly dictated by the difficulty of physical sale in recent months, but also by the forced digitization brought about by the pandemic.
WHAT DID THE ITALIANS BUY AND SELL?
Favorite in recent months by those who buy mainly items related to Home & Person (72%) followed by Sports & Hobby, with 58%, Electronics at 56% and Vehicles at 32%. Analyzing the most bought items, books and magazines stand out (31%), furniture and household items (28%), IT items (27%) such as PCs, tablets and laptops, telephones (18%) and household appliances (17%), confirmation of the new habits of working from home and the rediscovery of some personal passions that have developed since the first lockdown.
As for sales, the Italians mainly sold items in the Home & Person (68%), Electronics (52%), Sports & Hobby (48%) and Vehicles (24%) categories. Among the categories of best-selling items we can find: clothing and accessories (28%), furniture and household items (25%), books and magazines (22%), IT (20%) and household appliances (17%).
THE FUTURE OF THE SECOND HAND
67% of those who have done second hand in recent months declare that it will become a habit also in the future, while for 29% it will be an economic support as long as this emergency situation continues. Only 4% say they will no longer use it.
"The changes in lifestyle habits over the course of this year have led to reconsidering one's priorities," said Giuseppe Pasceri, CEO of Subito. "The survey data confirm that the Second Hand is an opportunity for many Italians in this critical period and has played an important role in supporting them in the search for solutions and new alternatives to manage their needs, becoming a new habit that will continue to also be used in the months to come. In addition to the possibilities of earning or saving, the second hand has expanded its diffusion thanks to a greater awareness of the value of things, in a concept of circular economy that is increasingly important in the world in which we live ".
Subscribe to our newsletter