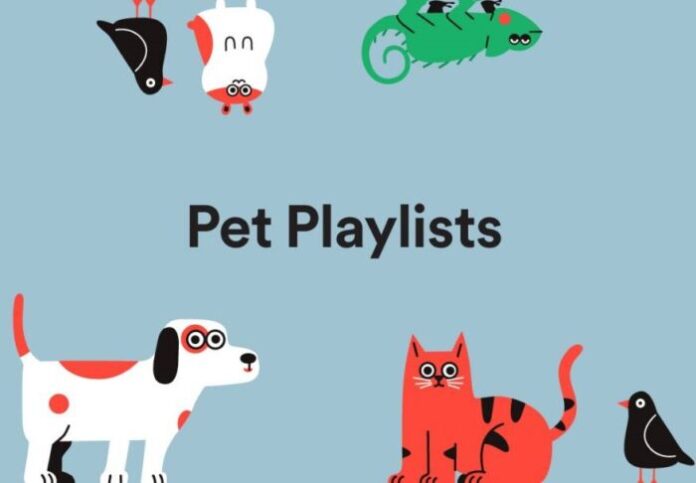 There is something uniquely special about the relationship we humans have with our pets – it's one filled with unconditional love, licks, snuggles, and cuddles. It's hard to put into words the emotion these animals give us – other than pure happiness. So it's only natural that we want to make them feel good, too, and many pet owners believe they do exactly that with music.
We dug our paws into the subject and conducted a study on how pet owners use music with their pets. We found that 71% of pet owners surveyed play music for their pets, and that's not all. Check out the rest of the furry (read: fun) facts we unearthed from pet owners in five countries across the globe.
The results are interesting because it shows that, more often than not, humans also think about their pets' emotional well-being, with 70% of animal parents considering the emotional wellness of their pets daily. Plus, 8 in 10 people believe their pets like music, and around 46% of people feel that music is a stress reliever for their furry friends.
The Pet Playlists include about 30 songs, selected based on user preferences but also taking into account the personality and characteristics of your pet. To try just go to www.spotify.com/pets; select the pet (you can choose between dog, cat, iguana, hamster or bird); describe your friend, explaining if he is more calm, active, shy, friendly, apathetic or curious, so the features will help make the playlist as personalized as possible. You can also add a name and a photo, access the playlist and share the personalized share card on your social channels.
Spotify claimed to have partnered with pet experts to create the algorithm that generates the playlist. For example, the Relax Music Zen Club playlist for dogs and cats collects over 30 songs of Zen music and nature sounds, each with a specific title and purpose: whether they are alone at home or agitated or to feel safe. There is music for the 'car trip' and the one to put on after a tiring day, for the difficulties in sleeping, and not to miss anything, there is also the 'dog spa'. Or, a more lively dog ​​will be able to listen to more rhythmic songs but will not react well to the music where bass prevails, since it is experienced as a possible threat, while a more shy cat will prefer more melodic songs.
Subscribe to our newsletter