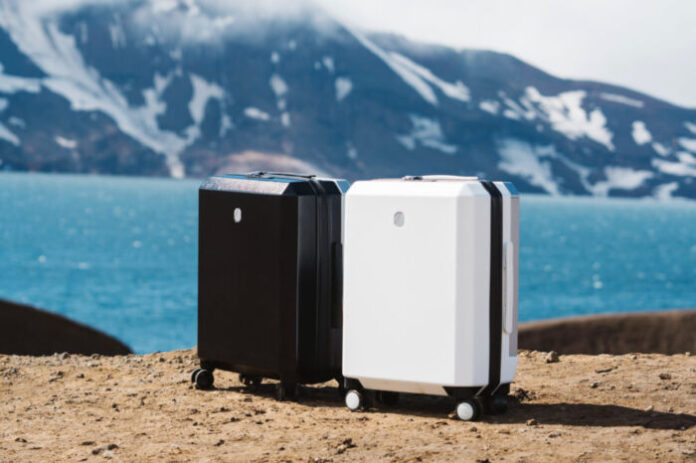 The world is changing – and so is travel. New models of regenerative and permacultural design are revolutionising the commercial marketplace, creating products developed responsibly with a potentially infinite lifespan.
Sustainable luggage startup PHOENX will make a breakthrough contribution to the field by launching the first carry-on case made from recycled and regenerated materials via Kickstarter.
Designed for strength with image and ecologically-conscious consumers in mind, the outer shell is made from tough, 100% recycled polycarbonate with a wide aluminium handle built above the skin to maximise space.
The case glides on Hinomoto silent-run wheels and is secured via a waterproof zip system and TSA-approved lock. Inside it boasts a dividing vacuum-sealed laundry bag and removable ultra-thin backpack. Modular construction means components can be removed, repaired or replaced with the use of a single tool.
But the stylish and functional case itself is just one part of the story. With a product that transforms waste including fishing nets, carpets, recycled plastics, rubber and aluminium into a durable new form, PHOENX have developed an ethical flow that includes worker-friendly production and a holistic collaboration with non-profit Oceanic Global whose international hubs advise industry and interest groups how to adapt their operations with the health of our oceans in mind.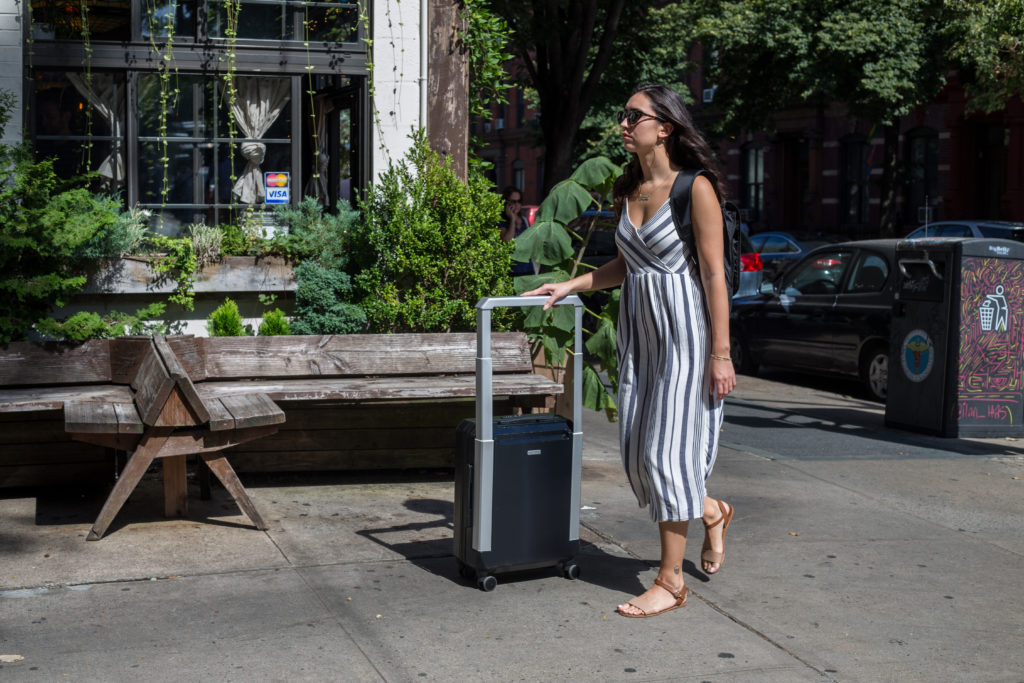 "PHOENX is not just about the present but is made to accompany you in your future adventures," says Francesco Salom, Co-Founder & CEO, PHOENX. "When you feel it is time to renew it, you can send it back to us and choose between having it restyled by our creative design team or getting a new model."
It's a new level of commitment and a rethinking of the duty makers owe consumers. It's an ethos PHOENX hopes travellers will retain on whatever journeys they undertake: to be intentional, considerate and to tread lightly.
About PHOENX – Based in London, PHOENX is a collective of thinkers, designers and friends who set out to create a suite of truly sustainable carry-on luggage to move conscientiously in a changing world. Their mission is to enable travel while reducing its potentially disastrous footprint. The company's debut contribution is a functional, modern, four-wheeled carry-on suitcase made from recycled and regenerated materials produced and cared for using the theory of permacultural design.
Subscribe to our newsletter