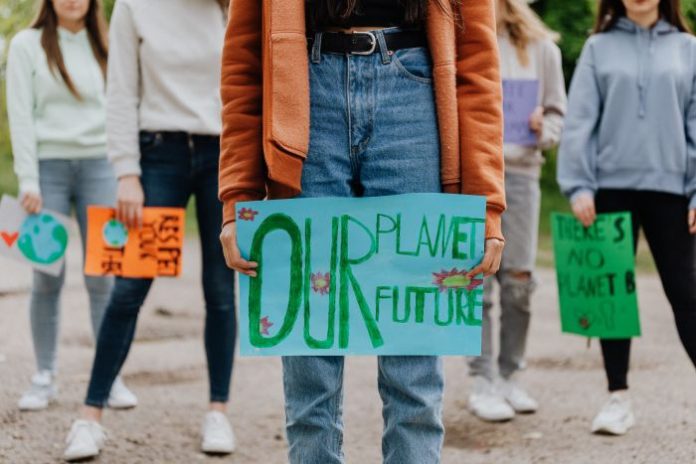 "Climate change is not only a threat, but above all an opportunity to create a healthier, greener and cleaner planet that will benefit us all. We must strive for a smooth transition to a low-emission economy. There is no Planet B, no Planet "Blah". Blah, blah, blah. Blah, blah, blah. Our hopes and dreams are drowning in all these empty promises and words". These were the words of Swedish activist Greta Thunberg at the opening of Youth4Climate, the climate conference held in Milan from 28 to 30 September, which opened Pre-Cop 26 and saw the participation of around 400 young people under 30 from the 197 member countries of the UN.
During the first two days, the young people, finally involved in the decision-making processes, voiced their concerns, discussed and worked together to draw up a document (which will then be presented at COP26 in Glasgow) consisting of four key points: climate ambition, sustainable recovery, the involvement of non-governmental actors and a society more aware of climate challenges. The first point foresees a real involvement of young people in decision-making processes and in the drafting of climate policies, as future policy-makers, administrators and negotiators.
The second point emphasises the need to keep global emissions within the critical threshold of 1.5°C by 2050 (as envisaged by the Paris Agreement) and the urgency of regulating CO2 emissions and supporting the poorest and most vulnerable countries. It also refers to the need to develop and implement nature-based solutions, renewable energies, climate change adaptation policies and the creation of green jobs.
The third point highlights the importance of involving all sectors of industry, starting with fashion, sport and art, which must make a concrete commitment to definitively abandon fossil fuels by 2030, while ensuring a fair transition that guarantees any jobs lost. The focus is therefore on a complete stop to all investments in fossil fuels.
The fourth and final point calls for a society that is more aware of the climate challenges that await us in the immediate future and with which we are already dealing, through correct information and education, aimed primarily at children, but also at teachers and the private sector.
These are certainly ambitious goals, some seemingly impossible and others almost certainly unattainable, but they fully express the desire and determination of young people to take the reins of a change that can no longer just be hoped for or talked about, but must finally be implemented and put into practice by everyone at all levels.
All parties need to be involved and world leaders need to take a stand and raise their awareness, especially the most polluting countries, which must commit to helping the poorest and most vulnerable, such as Africa (responsible for only 3% of global emissions), which are already suffering the adverse effects of climate change.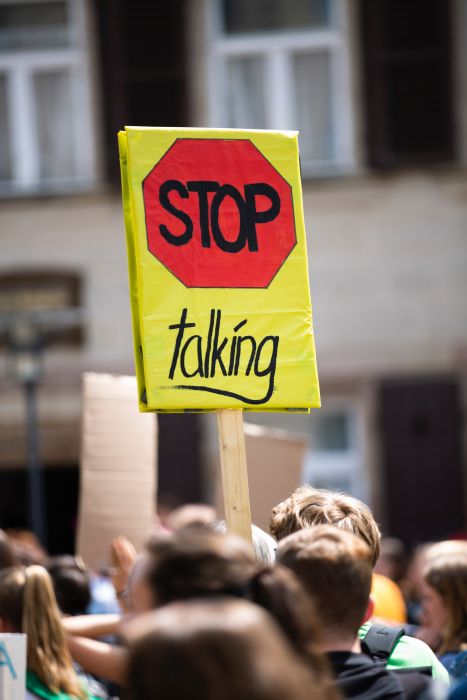 Obviously climate justice must go hand in hand with social justice, as MiTE Minister Cingolani said in his opening speech: "It is impossible to separate climate change from global inequalities". The summit was attended by 50 other environment and climate ministers, Italian Prime Minister Mario Draghi, Italian President Sergio Mattarella and Cop26 President Alok Sharma. In his speech on the final day, Prime Minister Draghi himself said that he was aware of the seriousness of the situation and wanted to develop long-term strategies consistent with the goals that had emerged during the two days of work; he also stressed how closely the climate crisis, the health crisis and the food crisis were interrelated and how important it was to act more quickly and more effectively to address them. Then, addressing the young people present, he said: "This generation, your generation, is the one most threatened by climate change. You are right to ask for empowerment, to ask for change. The ecological transition is not a choice – it is a necessity. We have only two options. Either we face the costs of this transition now. Or we act later – which would mean paying the much higher price of a climate disaster.
Youth4Climate may not change the fate of our planet, but it will certainly go down in history as an event in which young people, the real protagonists of their future, put their ideas forward and gave a great show of maturity to the "less young", demonstrating that they are aware of problems much bigger than themselves and asking to be really listened to by the so-called leaders, who for too long pretended to involve and understand them. Young people are tired. Tired of empty words. Tired of "Blah, blah, blah". No more "Blah, blah, blah".
Subscribe to our newsletter