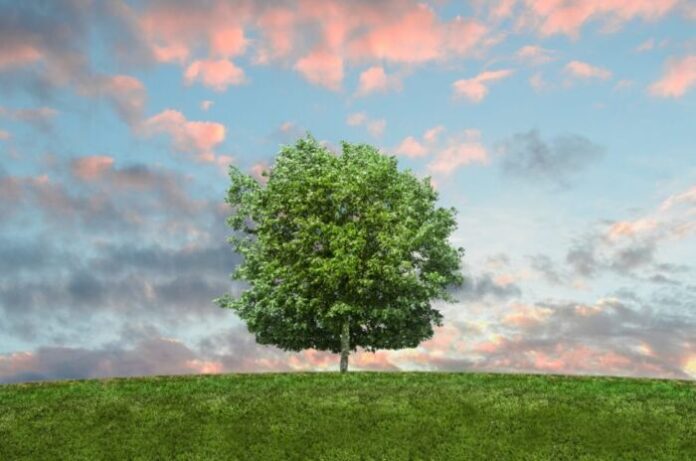 Irish government has announced that the country will plant around 22 million trees a year until 2040. The goal is to reach, within the next 20 years, at least 440 million new plantings throughout the country to fight the worst effects of climate change.
The ambitious Irish project is part of the Climate Action Plan and was announced last June by the Department of Agriculture which proposed to allocate 8,000 hectares each year to new forests. Almost four months after the plan was presented, the experts calculated that, to cope with climate change, 2,500 conifers or 3,300 broad-leaf trees will be needed for each reforested hectare with an overall distribution of about 70% of new forests destined to conifers and 30% in broad-leaved plants.
The sweeping proposal hopes to see Ireland transition to net-zero carbon emissions by 2050 through a series of measures, including a new carbon tax, increased investment in renewable energy and shift in agriculture and land use.
"The climate action plan commits to delivering an expansion of forestry planting and soil management to ensure that carbon abatement from land-use is delivered over the period 2021 to 2030 and in the years beyond," a spokesperson for Ireland's Department of Communications, Climate Action and Environment stated. "The target for new forestation is approximately 22 million trees per year. Over the next 20 years, the target is to plant 440 million."
The Irish initiative is in line with the actions taken in other parts of the world. Exemplary is the case of Ethiopia which last July declared that it had planted over 350 million trees in a single day as part of a national effort to combat deforestation and global warming. Milan has also announced the planting of 3 million trees by 2030 to build an urban forest, as part of the ForestaMi project.
In addition to the reforestation project, the Irish Climate Action Plan provides for the energy efficiency of at least 50,000 homes every year, while in terms of mobility, it aims to expand the range of electric or zero-emission vehicles by at least 100,000 units every year to reach the symbolic share of 1 million e-cars by 2030.
Subscribe to our newsletter