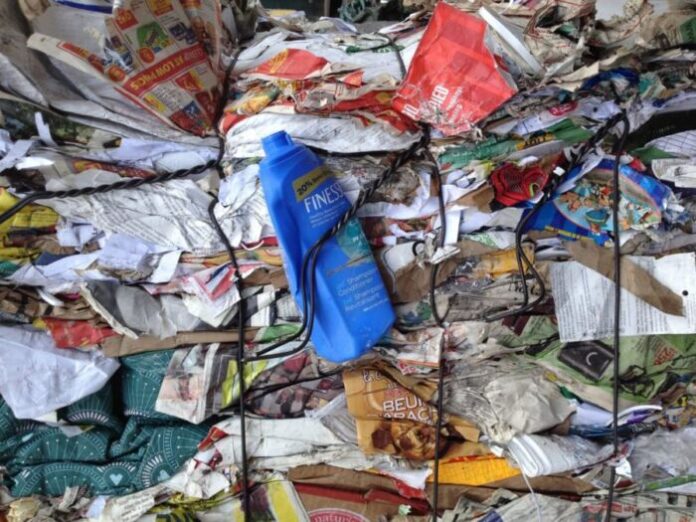 Efficiency in recycling and circular economy are the keywords of NextChem, a plant for green chemistry by Marie Tecnimont, a group that develops and produces industrial plants for the production of hydrocarbon polymers. The plant is located in Bedizzole, Italy, and represents an excellence in Europe. It is capable of producing 40 thousand tons of recycled polymers a year, as well as turning waste into new energy, hydrogen and methanol, reaching 95 percent of recycling efficiency.
The innobvation introduced by NextChem is the division of plastic polymers by color gradation, as well as by weight and type. The company's commitment confirms a thesis already widely supported by environmentalists: secondary raw materials represent the market of the future.
"Waste is the oil of the third millennium," says Pierroberto Folgiero, CEO of the Maire Tecnimont group. The aim of the company is investing in recycling and bioplastics production, with a view to decarbonising the economy. This is the "new plastic economy", in which the NextChem is engaged with about twenty technological projects.
In the new Bedizzole plant, the mechanical polymer selection process was improved thanks to the use of a new technology developed by Tomra Sorting Recycling, a leading company in the optical sensors market. The sensors used, a combination of RGB cameras and high definition infrared sensors, are able to select plastic fractions from 2 to 12 millimeters per color and type of polymer at the same time. In this way, it is also possible to recover those polymers that previously ended up in plasmix and therefore were destined for incinerators or landfills. The second step is grinding: the polymers are recovered and transformed into a second raw material.
From this process they can also obtain the compound, recycled plastic granules that possess physical, chemical and technical characteristics comparable with virgin materials obtained from the fossil raw material. The applications are the most varied, from packaging to household items, from automotive to electronics.
The commitment of NextChem does not end here. The company has partnered with Eni to study and implement a conversion technology, using high-temperature gasification and very low environmental impact, of solid urban waste and non-recyclable plastics for the production of hydrogen and methanol.
The agreement, with which Eni is co-developer of the NextChem technology, will give a second life to hundreds of thousands of tons of non-recyclable waste through the production of chemical and fuel products, thus contributing to the environmental sustainability of industrial sites as part of an increasingly integrated and efficient system aimed at containing and reducing CO² emissions into the atmosphere.
Subscribe to our newsletter