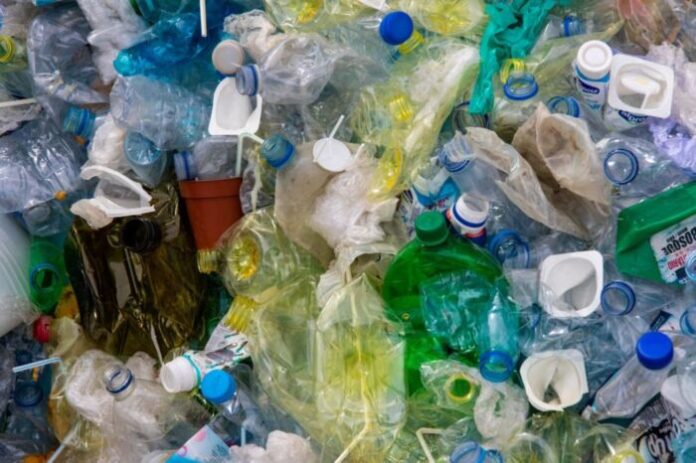 Plastic is a great resource for its properties but, those qualities that make it so versatile and widely used, become a real problem when it comes time to dispose of it. A recent study showed that 40% of the plastic produced in the world – 8.3 billion tons between 1950 and 2015 – is used to make packaging and of this only 9% was recycled, 12% incinerated, and as much as 79% ended up in landfills or was spent in the environment.
Plastic is difficult to recover because of its chemical composition – over 200 different polymers – which make it non-biodegradable. However, there are those who are looking for a strategy to change things and give new life to those mixed packaging that is not normally processed, such as laminated sachets, made of plastic and aluminum, coffee capsules, and many other packaging that today simply ends up in cement factories or incinerators.
Recycling Techonology, a recycling plant one hour from London, developed the RT7000, a machine capable of breaking the large chain of molecules that make up plastic in smaller fractions using the Thermal Cracking technique.
The final product of processing at high temperatures is Plaxx®, a ultra low sulphur oil, cut into four fractions. These have applications in multiple industrial sectors and can be sold individually or combined dependent on the drives of the local market place. Furthermore, they can also be used as a low sulfur fuel for ships. From a ton of plastic we get about 750 kilos of plaxx. This machine can recycle up to 7,000 tons a year of plastic.
Moreover, the RT7000 has been designed to be modular, and therefore transportable around the world, where there is plastic to be recycled. In this way, good results can be obtained in terms of recycling of the plastic, for a percentage that is around 90%.
By bridging the gap between the waste sector and the petrochemical sector, RT7000 technology moves away from traditional linear models of plastic management (produce, use, discard) and proposes a circular model (produce, use, recycle and reproduce).
Most plastic waste currently "non-recyclable" is destined for incineration, export or landfill. Thanks to the use of the RT7000, the plastic is valued as a resource that allows us to reduce plastic waste entering the environment and reduce CO2 emissions, to focus on the circular economy, to use virgin fossil fuels and to increase the recyclability rate of plastic.
Subscribe to our newsletter