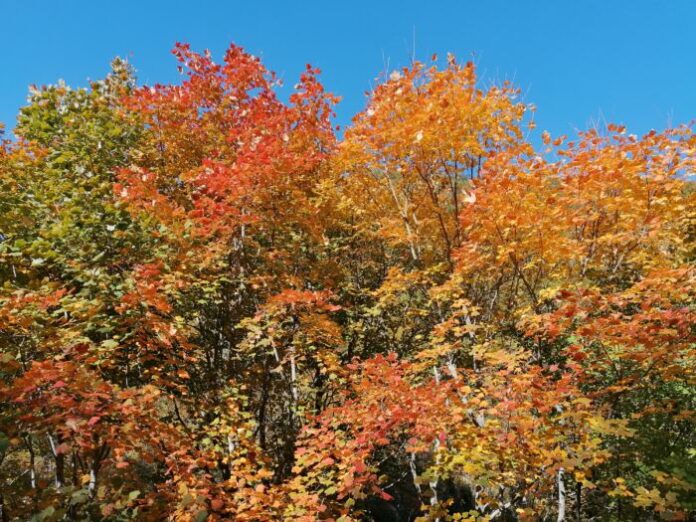 There are many activities to be carried out in autumn, even in this particular period marked by various restrictions. As always, the protagonist is nature with its colors, which have taken on shades of yellow, red and brown. The foliage is one of the most popular activities of this period, together with the collection of mushrooms and chestnuts.
For those who want to escape from the cities, even if only for a few days, it is still possible to dedicate themselves to trips outside the city in safety, that is with few people from their relatives' nucleus and keeping all precautions while traveling. Autumn 2020 therefore becomes more than ever the perfect time to rediscover the outdoor holiday. In this period it is possible to have fun observing the spectacle of the foliage but also to dedicate oneself to the collection of mushrooms and chestnuts. Pitchup.com, an instant booking platform for outdoor holidays, leads us to discover these activities.
The foliage
Between the end of September and November, the natural landscapes take on the appearance of a palette of colors: vermilion red, orange, yellow, purple, plum and brown are just some of the shades that the foliage of the trees takes on. The woods are the privileged place to witness the famous foliage show in Maine, also known in Japan as momijigari. In these places you can get lost in your thoughts and find yourself, but also have fun capturing images and photos to discover suggestive scenarios. To admire the colors of autumn up close, the campsite, with all the solutions proposed today by this type of structure, can be the solution outside the usual schemes to truly feel an integral part of nature.
Mushroom picking
With the arrival of autumn, one of the most pleasant and fun activities where you can enjoy the contact with nature that you can dedicate yourself to from time to time is the collection of mushrooms including porcini, chanterelles and honey mushrooms. It is a simple and pleasant activity where all you need is a wicker basket, a small knife, comfortable clothing and basic knowledge to avoid damaging nature or picking up the wrong products. For professionals it is possible to go in search of delicious porcini mushrooms but if you go beyond the amateur level you need a specific card and a real knowledge of the undergrowth. Beyond being able to put the mushrooms aside and then enjoy them at home as a side dish or in a delicious risotto, for those who simply want a different pastime than usual, it is precisely the moment of harvesting that becomes a pleasant game to carry on with friends and family members.
Chestnut harvest
The chestnut harvest takes place between September and November and this strange 2020 seems to have given us a particularly favorable autumn for this activity. In this case, you just need to equip yourself with a bag, gloves and boots and you can set out in search by exploring chestnut woods that are usually located at an altitude between the hilly one and 1200 meters at the most. For harvesting, it is actually enough to look carefully at what is under the trees, in fact only the fruits that have already fallen from the plant must be brought home as they are ripe while the unripe ones remain attached. Once harvested, they can be used for delicious dishes or simply in the oven or roasted but must be stored in a particular way: they must be soaked in cold water for 3 or 4 days and then left to dry naturally in a shady and ventilated environment. In Italy there are many places where this activity can come to life.
Subscribe to our newsletter