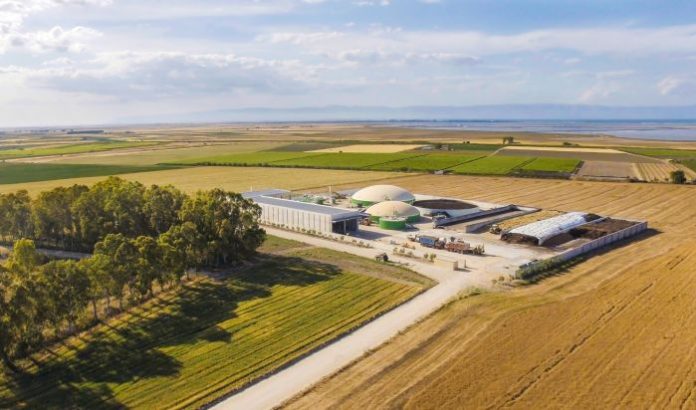 The new edition of the BDR Days, the Biogasdoneright days of the CIB – Consorzio Italiano Biogas, will be held in Puglia. The appointment is for Friday, October 15th, from 10.00 am, in Cerignola, in the province of Foggia, at the A.R.T.E. farm of Massimo Borrelli, a virtuous example of entrepreneurial reality able to reconcile the production of quality products with respect for the environment and soil protection.
The day will be dedicated to soil fertility in the Mediterranean area and will be the occasion to present a preview of the new action of the project "Farming for Future – 10 actions to cultivate the future" on the topic. Particular attention will be paid to the role played by double cropping and the use of digestate.
"Apulia represents an area rich in opportunities for the growth and development of agricultural biogas and biomethane in the south," says Piero Gattoni, president of CIB – Consorzio Italiano Biogas. "For the last stage of our tour to discover our member farms, we have chosen the area of Foggia to tell a story of excellence that has made it possible to implement a virtuous model of circular economy through which it is now possible to save our territories from desertification, while continuing to produce quality food and renewable energy".
In an area historically dedicated to the cultivation of wheat and other cereals, as well as fine olive oil and wine, CIB member Massimo Borrelli will open the doors of the A.R.T.E. farm, which in 2010 built a biogas plant, into which agricultural by-products flow and thanks to which, from 2011 to 2018, the emission of 6112 tonnes of CO2 into the atmosphere was avoided. Furthermore, with the use of digestate, a natural fertiliser produced by anaerobic digestion, A.R.T.E. has increased the presence of stable organic carbon in its soils with benefits for the environment, thanks to which there has been, for example, an increase in the protein content of wheat from 12% to 18%. With its 900 hectares under cultivation, the company is a true example of a virtuous economy.
During the day, full of testimonies, is expected to be attended by the President of the Province of Foggia, Nicola Gatta; the Councillor for Agriculture of the Puglia Region, Donato Pentassuglia; the Hon. Giuseppe L'Abbate and the Hon. Gianpaolo Cassese, both members of the Agriculture Commission of the Chamber of Deputies. In addition, Luca Lazzaro, President of Confagricoltura Puglia and Savino Muraglia, President of Coldiretti Puglia are participating.
A visit to the plant and demonstration of machine work in the field is also planned for the afternoon. Registration for the event is mandatory at https://www.consorziobiogas.it/bdr-days/
Subscribe to our newsletter