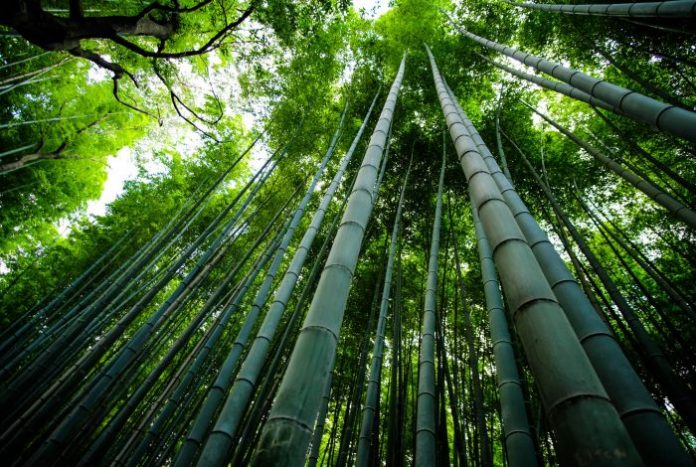 Today, 18th September, we celebrate World Bamboo Day: an event conceived by the World Bamboo Organization to raise global awareness of the thousands of resources of this extraordinary plant and to sensitise the public on the great current global challenges in which bamboo can play a decisive role as a protagonist: environmental sustainability and carbon neutrality, food, replacement of plastic and polluting building materials.
On the occasion of World Bamboo Day, Forever Bamboo – a holding company in the green economy and European leader in the planting of giant bamboo – reviews all the reasons that make bamboo such an extraordinary plant.
Green gold: the profitability of bamboo for a sustainable economy

Bamboo has been used for thousands of years in Asia, but since the first industrial crops were planted in China in the 1970s it has become known globally as "green gold", playing an increasingly important role in the global economy. Until just a few years ago, it was mainly grown and sold in Asian countries – the places where it originated – but today demand for bamboo (and its derivatives) is growing steadily around the world: the largest market, China, has grown from 21.6 billion in 2014 to 33.5 billion in 2019 and is expected to reach 48.8 billion in 2025, i.e. +126% in a decade.
Sustainability and environmental benefits of bamboo

Its technical and physical properties and Guinness World Record-breaking speed of growth make it a valid alternative to timber and an answer to deforestation: while a tree, once cut, has to be replanted and takes years to grow back, the giant Moso bamboo, the variety cultivated since 2014 by Forever Bamboo, grows up to 15-20 metres high and 15 cm in diameter and, once cut, grows back in less than 4 months, with an average life of 80-120 years.
Bamboo is also able to absorb much more carbon dioxide than more common plants, purifying the air we breathe (with benefits for people's health and quality of life) and also produces a large amount of oxygen.

Bamboo is an extremely eco-sustainable plant," explains Mauro Lajo, agronomic expert and co-founder of Forever Bambù, "and thanks to our exclusive agro-forestry discipline, we have managed to maximise its quality and carbon sink potential, leading our plants to absorb 36 times more CO2 than a mixed forest of the same size.
Forever Bamboo: a project to protect biodiversity

"With Forever Bambù we work every day to take land abandoned by intensive agriculture away from cementification and to create bamboo groves with their rhizomatic root system that improve the soil structure," continues Lajo. "While we plant forests, a huge amount of green is lost every year due to forest fires in Italy (this year more than 100,000 hectares of forest went up in flames)".
Forever Bambù protects biodiversity: when the company buys a new piece of land, it does not destroy the plant species that are already there, on the contrary, it takes care of them so that they can grow strong and healthy alongside the bamboo. For example, in the area of Paganico (GR) Forever Bambù has recovered an olive grove that had been abandoned for 15 years and that, thanks to the care, now enjoys excellent health and will soon produce a high quality oil.
Also in Paganico, the company restored a Montecucco Doc vineyard (abandoned for 20 years), one of the most precious and sought-after in Maremma. In Sovicille (SI), on the other hand, the company founded by Rissone hosted the apiary of a local beekeeper who took advantage of the large quantity of sunflowers all around to produce an excellent whole-food honey.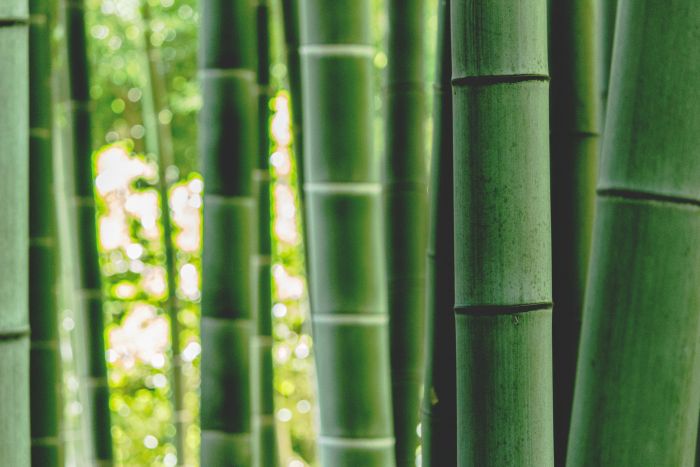 Its infinite uses: from food to construction, from industry to bioplastics

Among its many merits, the most striking feature of bamboo – which has earned it the nickname "green gold" – is its versatility, with over 1500 known uses.
Bamboo, in the form of sprouts, is widely consumed in food. With their delicate yet tasty flavour and high intake of fibre and other important nutrients, bamboo shoots are increasingly found in cuisines all over the world.

In the building, nautical and furniture industries, bamboo, thanks to its incredible strength and at the same time flexibility, can replace steel and wood for both cladding and structural elements: among other nicknames for bamboo there is in fact that of "vegetable steel".
In the textile industry, fabric made from bamboo fibres – soft, strong and breathable, with anti-bacterial and anti-fungal properties – is already widely used in the luxury sector.
Finally, what makes it such a popular material is that it can be used as an environmentally friendly substitute for plastic in the production of many everyday items such as toothbrushes, plates, cutlery, furniture and accessories, both long and short-lived. Forever Bamboo has started research in this area with very promising results.

Forever Bambù is a circular economy project and an ethical investment," explains Emanuele Rissone, founder and president of Forever Bambù. "Protecting the planet and thus preserving it for future generations is an intrinsic objective of the project itself. Our bamboo groves represent a natural and effective solution to the main environmental problems of our time: soil consumption, forest fires, destruction of the ecosystem, air pollution… all with excellent profitability for our members!


Subscribe to our newsletter