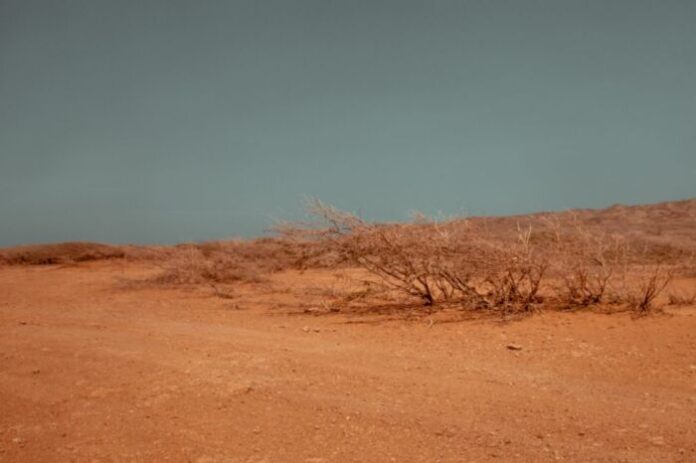 Networks representing more than 7,000 higher and further education institutions from six continents have announced that they are declaring a 'climate emergency', and agreed to undertake a three-point plan to address the crisis through their work with students.
The declaration came in a letter — which other education institutions are encouraged to sign — that was organized by the Environmental Association for Universities and Colleges (EAUC), U.S.-based higher education climate action organization Second Nature, and UN Environment Program's (UNEP) Youth and Education Alliance.
The letter, according to a statement from organizers, "marks the first time further and higher education establishments have come together to make a collective commitment to address the climate emergency," and outlines the three-point plan:
 1.  Committing to going carbon neutral by 2030 or 2050 at the very latest;
2. Mobilizing more resources for action-oriented climate change research and skills creation;
3. Increasing the delivery of environmental and sustainability education across curricula, campus, and community outreach programs.
The letter says: "The young minds that are shaped by our institutions must be equipped with the knowledge, skills and capability to respond to the ever-growing challenges of climate change. We all need to work together to nurture a habitable planet for future generations and to play our part in building a greener and cleaner future for all."
Organisers of the open letter, the Alliance for Sustainability Leadership in Education, known as EAUC, the United States-based higher education climate action organisation Second Nature and UN Environment's Youth and Education Alliance, say it marks the first time further and higher education establishments have come together to make a collective commitment to address the climate emergency.
It is being shared with key ministers meeting in New York on 10 July at the Higher Education Sustainability Initiative Global Event.
Signed by universities, including Strathmore University (Kenya), Tongji University (China), KEDGE Business School (France), University of Glasgow (United Kingdom), California State University (United States), Zayed University (UAE) and the University of Guadalajara (Mexico), the call is also backed by major global education networks such as the Global Alliance and the Globally Responsible Leadership Initiative, which have made commitments to meeting the suggested carbon neutrality targets.
Inger Andersen, executive director of UN Environment, the leading global environment authority, said: "What we teach shapes the future. We welcome this commitment from universities to go climate neutral by 2030 and to scale-up their efforts on campus.
"Young people are increasingly at the forefront of calls for more action on climate and environmental challenges. Initiatives which directly involve the youth in this critical work are a valuable contribution to achieving environmental sustainability."
Examples of best practices for sustainability on campus include Kenya's Strathmore University, which runs on clean energy and has set up its own 600 kilowatt photovoltaic grid tie system, as well as Tongji University in China, which has significantly invested in delivering a sustainability education curriculum and is encouraging other education institutions to do the same.
In the United States, the University of California has committed to the system-wide goal of becoming carbon neutral by 2025, while others, such as the American University and Colgate University, have already achieved carbon neutrality.
Charlotte Bonner, a director for Students Organizing for Sustainability, said: "Young people around the world feel that schools, colleges and universities have been too slow to react to the crisis that is now bearing down on us.
"We welcome the news that they are declaring a climate emergency; we have no time to lose. We will be calling on those who haven't yet supported this initiative to come on board. Of course, the most important element is the action that follows."
The expectation is that more than 10,000 institutions of higher and further education will come on board before the end of 2019, with governments invited to support their leadership with incentives to take action, the organisers of the letter said.
Subscribe to our newsletter