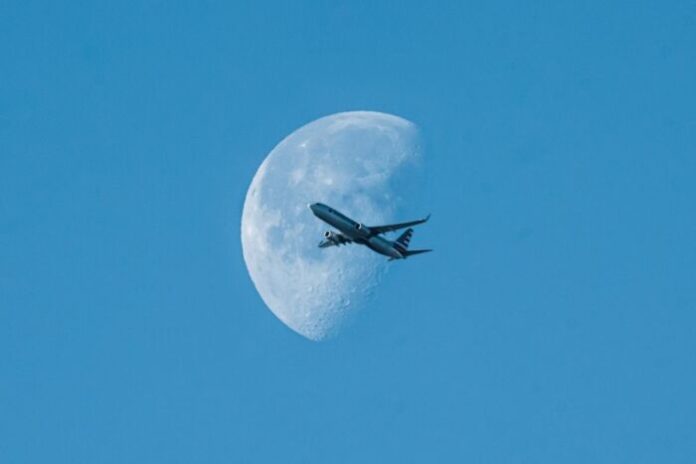 The borders are still closed, at least in Italy, and we will not be able to travel again until next week. However, the world's largest electric plane is ready to take off. The Cessna Caravan will fly for 20 minutes today in the skies of Washington state (USA). Equipped to carry nine passengers, he will travel only with the test pilot, who will undertake the inaugural flight traveling at a speed of 183 km / h. The magniX engine manufacturer hopes that the aircraft will be able to enter into service by the end of 2021 and have an autonomy of 160 km.
Before the coronavirus pandemic, aviation was one of the fastest growing sources of carbon emissions. According to data released by the Air Transport Action Group, a consortium of experts in the aviation sector that deals with issues related to sustainable development, the sector would be responsible for around 2% of the CO2 emissions produced by human activity worldwide (the 3% of the European ones).
Volare produces 285 grams of CO2 for each passenger (an average of 88 people per flight) for each kilometer traveled. A car produces 42 per passenger per kilometer. About 8 out of 10 tons of this CO2 emitted concern long sections, over 1500 km.
The impact of emissions increases with altitude; in addition, the cloud formations generated by the contrails of aircraft trap radiation in the atmosphere. Considering these elements, the impact of the aviation industry on climate change is higher.
Dozens of companies are working on an electric aircraft prototype, although important innovations will be needed to reduce the weight of the batteries before large vehicles can travel significant distances with electricity alone. Other sources of energy being tested include hydrogen fuel cells and biofuels.
Roei Ganzarski, managing director of magniX, said that current airplanes are expensive to manage and very polluting. "An electric aircraft will cost 40% -70% lower per flight hour – he stressed – This means that operators will be able to transport more aircraft to smaller airports, which means a shorter experience and leads to brings, without harmful CO2 emissions″.
In June 2019, another company, Ampaire, piloted an aircraft powered by a hybrid engine. Analysts said at the time that the aviation industry would move towards hybrid and electric motors for routes less than 1,000 miles far faster than many thought.
Other companies developing similar projects include Zunum Aero, which is building a 27-seater electric aircraft for a distance of approximately 1000 km, and engine manufacturer Rolls-Royce, whose Accel program aims to produce the aircraft completely. fastest electric to date. The German company Lilium is working on a five-seater jet-powered electric taxi plane.
The way forward to reduce polluting emissions from aircraft is still long and uncertain but there is a firm will to pursue this goal and make the aviation sector eco-sustainable and less harmful to the environment.
Subscribe to our newsletter