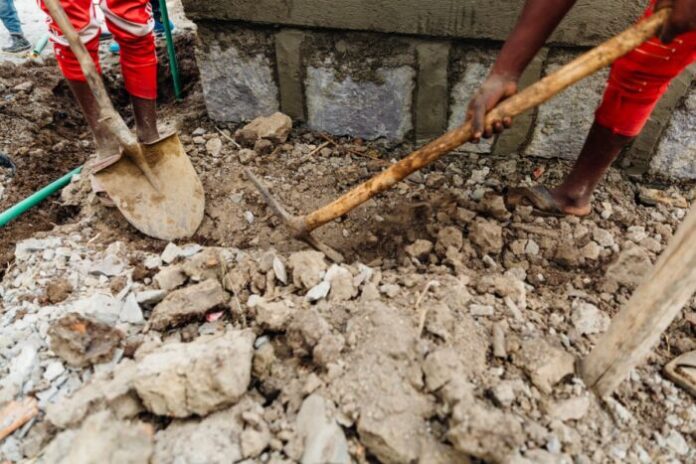 In Italy the production of special waste in Italy is growing: the latest available data indicate that production increases by 3.3% (about 4.6 million tons) reaching over 143 million tons. Non-hazardous waste, which represents 93% of the total produced waste, grew by over 4 million tons (+ 3.3%), while hazardous waste by 376 thousand tons (+ 3.9%).
These are the data of the ISPRA Special Waste Report, which every year provides an objective and timely framework of information on the production and management of special non-hazardous and hazardous waste. The work, at the Institute in collaboration with SNPA, examines over 60 indicators proposed at national, geographical and regional macro-area levels.
The impact of the construction and demolition sector on overall production has been confirmed: with over 60 million tons, it is the one that contributes the most (42.5% of the total produced), followed by waste treatment and remediation activities and by all the activities manufacturing whose production, 28.6 million tons, is close to 20%. The other economic activities contribute, overall, to the production of special waste with a percentage of 11% (15.8 million tons).
The manufacturing sector produces 37.1% of the total hazardous special waste, corresponding to over 3.7 million tons. 33.7% is attributable to waste treatment and remediation activities, amounting to almost 3.4 million tons; follows the service, trade and transport sector (19.8%) with almost 2 million tons, of which 1.4 million tons of end-of-life vehicles. Most of the hazardous waste produced by the manufacturing sector derives from the metallurgical sector, from that of the manufacture of chemical and pharmaceutical products, of the manufacture of coke and products deriving from the refining of oil and the manufacture of metal products.
In northern Italy, almost 84.9 million tons are produced (59.2% of the national total). The production of the Center stands at 25.1 million tons (17.5% of the total), while that of the South at 33.4 million tons (23.3%).
There are 10,813 special waste management plants operating in 2018, of which 6,232 are located in the north, 1,880 in the center and 2,701 in the south. 2,138 infrastructures are located in Lombardy, approximately 19.8% of the total plants in the national territory. There are 4,425 plants dedicated to material recovery (41% of the total). Special waste handled in Italy in the reference year exceeded 152 million tons, of which 143 (93.7% of the total managed) non-hazardous and the remaining 9.6 million tons (6.3% of the total managed) dangerous.
Compared to the previous year, there is an increase of 3.7% in total waste managed; in particular, the quantities sent for recovery increase by just over 4%, and those sent for disposal by 4.5%. The recovery of matter is predominant with 67.7% (103.3 million tons).
Disposal operations represent around 19.3% (30.7 million tons). The other forms of management include co-incineration (1.3%), incineration (0.8%) and storage (10.9%). The North recovers more than half of the total waste managed at national level (53%). The recovery of inorganic substances is the most used operation, with over 58.6 million tons (38.4% of the total managed). These wastes mainly consist of wastes from construction and demolition activities (49.1 million tons) and are generally recovered in embankments and road foundations. The recovery of metals and metal compounds and the recovery of organic substances respectively represent 13.8% and 7.4% of the total managed. The material recovery is carried out mainly in some regions such as: Friuli Venezia Giulia where 78.5% is recovered, Trentino Alto Adige (77.8%), Campania (75.8%) and Lombardy in which 74 is recovered, 5% of the total waste managed in the individual regions
The incineration of special waste with around 1.2 million tons shows a drop of almost 64 thousand tons (-5%). Non-hazardous incinerated waste is almost 772 thousand tons (64.5% of the total); the remaining part, equal to over 424 thousand tons (35.5% of the total), is made up of hazardous waste. Landfill disposal affects approximately 11.9 million tons of waste (7.8% of the total managed), of which approximately 10.6 million tons of non-hazardous waste and 1.3 million tons of hazardous waste.
About 4.2 million tons are allocated in landfills for inert waste (35% of the total disposed of), 6.6 million tons in those for non-hazardous waste (55.9%), and about 1.1 million tons in landfills for hazardous waste (9.1%). The total amount of special waste exported in 2018 is approximately 3.5 million tons (2.4% of total production). The largest quantities are destined for Germany (957 thousand tons) and are mainly hazardous waste (658 thousand tons) produced by construction and demolition activities (over 324 thousand tons) and waste treatment plants (285 thousand tons). Imported waste amounted to 7.3 million tons (5% of the waste produced). 88.4% (about 7.2 million tons) is made up of non-hazardous waste and the remaining 1.6% (114 thousand tons) of hazardous waste.
The most significant quantities, equal to 2.1 million tons, come from Germany. Also significant are the quantities imported from Switzerland, over 1 million tons, from France, 1 million tons and from Austria, about 828 thousand tons. Most of the imported waste consists of metal waste destined for recovery, mainly in production plants located in Friuli Venezia Giulia and Lombardy.
Subscribe to our newsletter