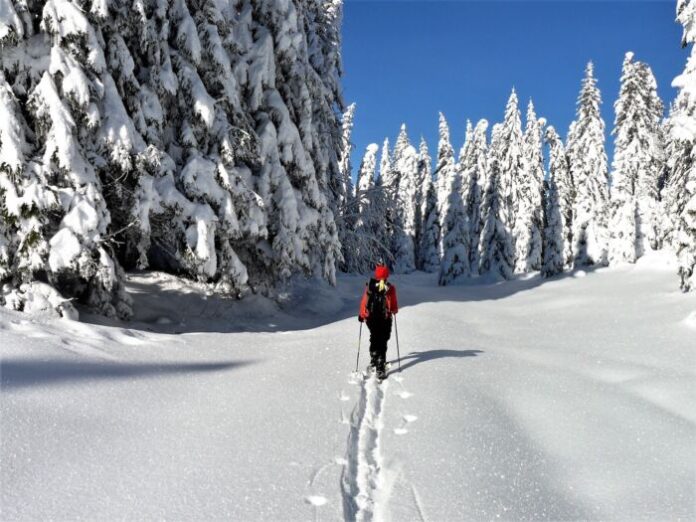 Snow industry and climate change are allies in transforming the face of the mountains and making them no longer the place of nature and sustainable tourism but the place, too often, of degradation and abandonment.
Overcoming the monoculture of alpine skiing is possible with strategies and good practices of sustainable tourism development. The Italian Alpine Club, which for years has clearly posed the question of the direction to take for the future of the mountains, clearly supports this in a new document dedicated to the snow industry in the context of the climate crisis. The title is explanatory: "Climate change, snow, ski industry. Context analysis, perspectives and proposals".
General President Vincenzo Torti writes: "The recently approved document offers precise proposals on how the mountain, its populations and its visitors should guide virtuous choices from an environmental and liveability point of view, as well as, and not a little, actually profitable , without having to further drain public money and natural resources".
The document, in short, outlines "in a clear and unequivocally motivated way the position of the Italian Alpine Club with respect to any hypothesis of the creation of new ski facilities or expansion of existing ones".
In support of this thesis, Torti highlights "the over 300 abandoned lifts, the by now consolidated stagnation of the number of skiers' visitors, the growing need for water resources to make up for the lack of snow and the constant need for" common "financing to allow plant engineers to survive. It would be truly absurd to continue in a direction that, from any point of view, appears doomed to failure, as well as creating damage to the environment".
We are not just talking about lifts or tourism, but about a new idea of ​​how to go to the mountains. An idea that passes from slowness, from sustainability, to the very concept of living and inhabiting it. Not only the experts represented by the Alpine Club write, but also university professors, economists, climbers and writers.
Just to name a few, mountaineer Hervé Barmasse recalls that "the most serious mistake was thinking that artificially creating snow was the definitive and not temporary solution to the problem". The writer Paolo Cognetti considers it a priority "to educate, teach children and young people that another relationship with the snow, with the mountains in winter, other than skiing on the slopes, is possible".
Subscribe to our newsletter