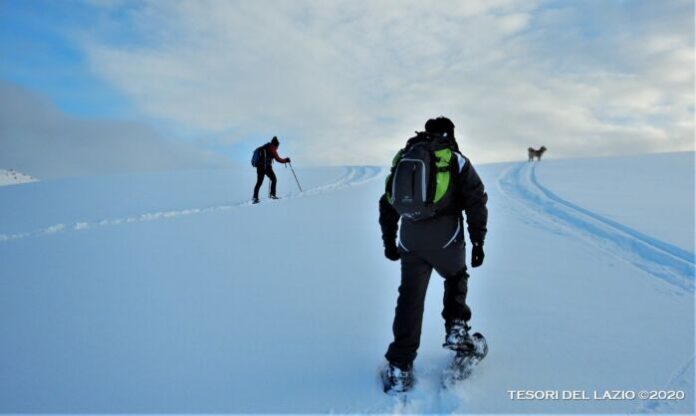 Silence, white landscapes, mountains covered with snow as far as the eye can see. These are the first images that come to mind when we think of snowshoes which this year, thanks to Covid-19 and the closure of the ski slopes, are attracting many beginners, as well as snow and mountain enthusiasts.
Snowshoeing is certainly a tiring winter activity but it guarantees numerous benefits to the body and mind. First of all it is a sport particularly suitable for those who practice trekking and want to enjoy a nice winter excursion in the snow, walking on whitewashed paths and breathing pure air.
But there are many people who for the first time are discovering this activity in contact with nature, a definitely new and original way to immerse themselves in the many mountain landscapes of which Italy is rich and appreciate their beauty.
Be careful, however, especially for those new to this practice, not to improvise but to rely on expert guides who know the area and are able to guarantee you a wonderful experience in total safety.
The benefits of snowshoes
Among the benefits of snowshoes, in addition to the possibility of rediscovering the link with the environment that surrounds us, there are certainly the considerable energy expenditure that allows us to keep the body active and regenerate the mind.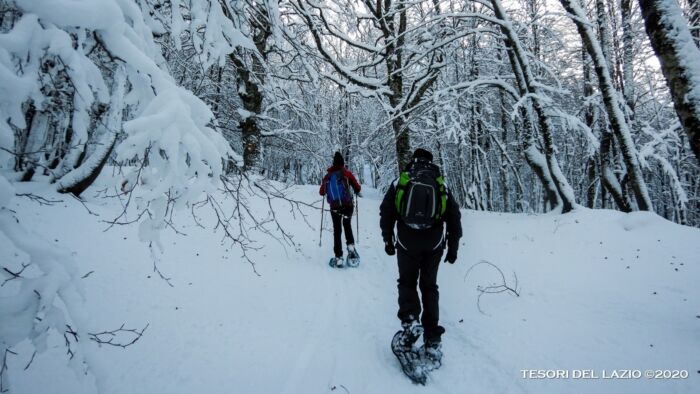 Snowshoeing is an aerobic activity that allows you to burn a significant amount of calories, so it helps you lose weight (600 calories are burned on average in an hour), shapes the muscles of the legs and buttocks (on fresh snow they tone up especially the quadriceps). Not only that, even the muscular bands of the trunk are positively affected: abdominals are trained and, thanks to the movement with the sticks, shoulders and triceps are also worked.
And again, like all aerobic activities, walking with snowshoes helps keep the heart healthy because it increases the heart rate, helping to melt fat and preserving good metabolic functioning. In addition, it activates the production of endorphins, thus helping to improve mood and counteract anxiety.
Finally, walking with snowshoes helps to relieve stress and tension, thanks to physical movement and contact with nature and the outdoors.
If you love the mountains and want to make a particular excursion on the snow, if you are a skier who has had to give up on going down the slopes or if you simply want to have a new experience in contact with nature, then perhaps this is the right time to put on your snowshoes and go.
Subscribe to our newsletter