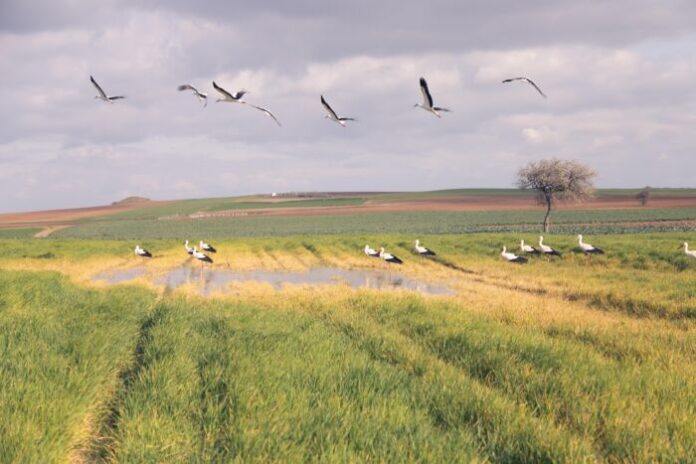 The Natura 2000 network includes Special Protection Areas (SPAs) for the protection of birds under the Birds Directive and Sites of Community Importance (SCIs), later designated as Special Areas of Conservation (SACs) for the conservation of habitats and species identified by the European Habitats Directive. It consists of 630 SPAs and 2348 SCIs/SACs and covers over 20% of the national territory and over 10% of the Italian seas.
This anniversary provides an opportunity to take stock of the numerous Life projects dedicated to the protection and knowledge of Italy's natural capital.Life is a European Commission programme that has been funding projects in Europe for more than two decades with the aim of implementing conservation measures for species protected by European Directives and habitats encompassing different types of terrestrial, marine or freshwater ecosystems. In most cases, LIFE Nature projects are carried out in sites (SCIs, SACs and SPAs) of the Natura 2000 network, because these are areas that are of crucial importance for a number of species or habitat types listed in the Directives or are considered relevant since these species or habitats are endangered, vulnerable or rare in the biogeographical regions of Europe.
This year, for the occasion, at 3 p.m. on the Facebook channel of the Italian Ministry of Ecological Transition there will be a special broadcast on the Natura 2000 Network hosted by journalist Marco Gisotti. The event will feature the participation of the Secretary of State, Hon. Ilaria Fontana, the intervention of the General Director for Natural Heritage, Antonio Maturani, and the story of 4 successful Life Natura projects by their referents.
Below is the small selection of Life projects that will be shown during the live broadcast:
– FLORANET LIFE (LIFE15 NAT/IT/000946) "Safeguarding and enhancing plant species of Community interest in the natural parks of the Abruzzo Apennines". This was the LIFE Project of the month published on the MiTE (Ministry of Ecological Transition) website: https://www.minambiente.it/pagina/progetto-floranet-life-ente-parco-nazionale-della-majella
– LIFE FALKON (LIFE17 NAT/IT/000586) "Promoting the conservation of Lesser Kestrel populations in the central-eastern Mediterranean". This was also a Project of the Month: https://www.minambiente.it/pagina/progetto-life-falkon-associazione-tecla
– LIFE WetFLYAmphibia (LIFE14 NAT/IT/000759) "Conservation of wetland amphibians and butterflies and their habitats in the Parco Nazionale delle Foreste Casentinesi", project of the month present in the MiTE (Ministry of Ecological Transition) site: https://www.minambiente.it/pagina/life-wetflyamphibia-parco-nazionale-delle-foreste-casentinesi-monte-falterona-e-campigna
– LIFE ORCHIDS (LIFE17 NAT/IT/000596) "Improving the conservation status of small endangered populations of wild orchids in selected habitats in North-Western Italy", see project of the month: https://www.minambiente.it/pagina/lifeorchids-universita-degli-studi-di-torino
Subscribe to our newsletter