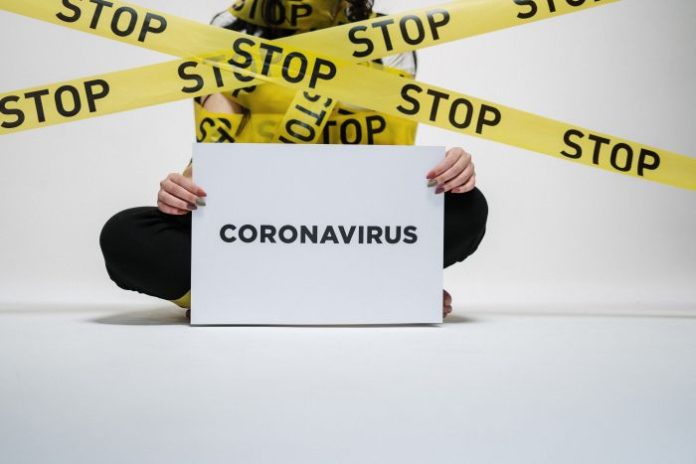 It is an Italian device, the only one in the world to automatically control the Green Pass, the presence of the mask, the temperature, and to disinfect hands and feet. It is a revolutionary invention, because in addition to combining all these technologies, it is the first to have zero impact on the environment.
The device is called Spray for Life Green and had its world premiere on Monday 17th January at the World Future Energy Summit in Abu Dhabi.
The 100% Made in Italy device is the first in the world to be completely eco-sustainable, because it is made from recyclable materials, to safeguard the future of the Earth.
MASK CONTROL, GREENPASS; TEMPERATURE, AND HAND AND FOOT DISINFECTION ALL IN ONE
Spray for Life Green is the only device designed for the prevention of Covid that includes an infrared thermo scanner to monitor body temperature, mask detection and Green pass reader.
The totem also includes a No Touch hand disinfectant misting system with presence sensor, and a No Touch foot and shoe disinfectant misting system with presence sensor.
Foot disinfection has been included in Spray for Life Green because many studies have shown the presence of the active virus in shoe soles, objects and floors for many hours.
THE FIRST ENVIRONMENTALLY FRIENDLY ANTI-COVID SYSTEM
Another revolution is that the system runs on solar energy, thanks to a solar panel that can be installed together with the device, or alternatively it can be connected to an existing solar system.
The system includes accumulators to operate even at night, in the absence of light, and will be presented at the Abu Dhabi World Renewable Energy Fair, which will host the world's best environmental solutions.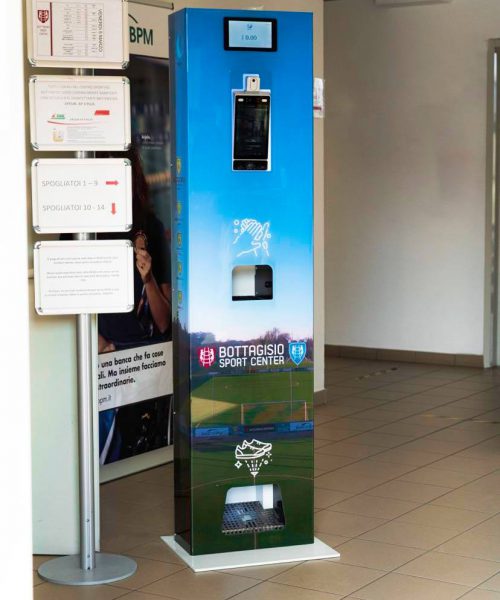 ONE TREE PLANTED FOR EACH DEVICE
Spray for Life has also entered into an agreement with Treedom, famous for planting trees all over the world, for the planting of a "Spray for Life" forest, actively committing to absorb CO2 by planting new trees for every Spray For Life Green device sold.
Whoever buys a Spray For Life Green device will have a "Spray for Life" forest tree in his name, will receive a photo and geolocation of his tree and will receive updates on the forestry project of which his tree is part.
A DEVICE ALREADY USED IN MAJOR INSTITUTIONS AND COMPANIES
The traditional device, a precursor to the zero impact one, has already been installed in important companies and institutions such as the Vatican, the Billionaire, the Mediaset studios, the Veneto Region, as well as kindergartens, schools, Carabinieri and Guardia di Finanza barracks throughout Italy.
The aim of Spray for Life Green is to help prevent the spread of the virus around the world and at the same time contribute to the protection of the planet by actively participating in the energy transition.
Subscribe to our newsletter