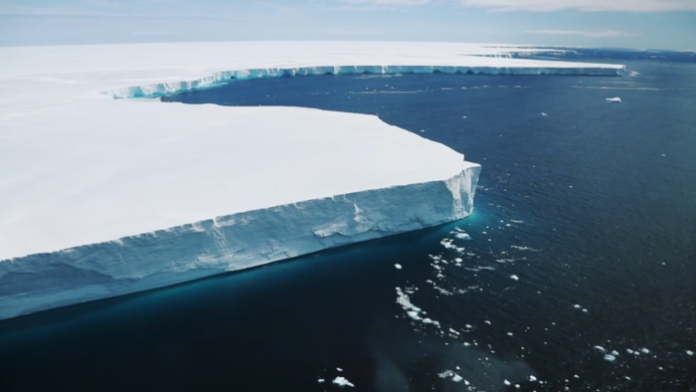 The largest iceberg in the world, known as the A68, has melted. The ice mountain, which has also become a star on social media, originally covered an area of ​​almost 6,000 square km, an extension slightly less than that of Trentino. According to satellite images, only a myriad of fragments remain of A 68 that are no longer worth monitoring, according to the US National Ice Center.
The mega-iceberg melted off the British island of South Georgia after four years of drift in the South Atlantic off the coast of Antarctica. The immense block of ice, 230 meters high, weighed almost a billion tons at the time of detachment.
The iceberg broke off from Antarctica's Larsen C platform in 2017 and remained motionless for a year, and then began to drift northward with increasing speed, driven by strong winds and currents. The blockade had thus crossed the South Atlantic to move towards the British overseas territory of South Georgia.
The island is a real cemetery of icebergs, which get trapped by the shallows and end up melting slowly. However, last November A68 had managed to avert this fate to continue his journey and finally succumb to the progressive rise in temperatures.
"It is incredible that A68 has lasted so long – Professor Adrian Luckman of the University of Swansea explained to the BBC – if you think about the thickness ratio, it is like four A4 sheets stacked on top of each other. So this object is incredibly flexible and fragile on its way across the ocean. It lasted four years but in the end it broke into four or five pieces which then shattered in turn ".
It was the approach of the A68 to South Georgia that captured the attention of the world public, as the passage of an iceberg of that size would have jeopardized the areas where the local colonies of penguins feed. That was the moment when millions of people, worried about the fate of animals, began to follow the path of the iceberg through satellites.
From a scientific point of view, the A68's journey allowed scientists to better study the structure of ice shelves and the processes, such as hydro-fracturing, through which the rise in temperature destroys the ice. Data that will be useful in the study of climate change, of which A68 is not, however, a victim. The detachment of A68 was in fact the result of the normal process by which the ice shelves are kept in balance, getting rid of excess mass following snowfall or thickening of the ice.
Subscribe to our newsletter