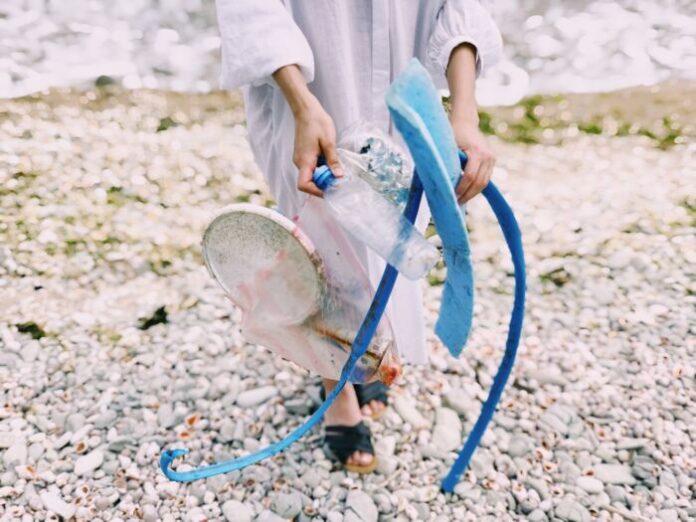 In India, school fees are paid for with plastic bottles. It happens in the state of Assam where many low-income families are taking part in a revolutionary program that allows them to use single-use plastic instead of money to pay for private education.
The plastic-for-schooling program was initiated by the Akshar Foundation which now collaborates with Unep and which, in addition to providing education for children, transforms their parents' plastic into bricks, promoting recycling and fighting pollution. .
Unep works with foundations such as Akshar through the Tide Turners Plastic Challenge, a global initiative educating young people on the ecological cost of single-use plastics and rewards those who help clean up the environment of waste. Participants can work at different levels of the program, earning badges and certificates for their volunteer work and eventually becoming community leaders.
The program was launched as a concrete response to the invasion of disposables. Humanity, in fact, produces 300 million tons of plastic waste every year, of which about 8 million tons end up in the ocean. Over the past 50 years, plastic production has increased more than 22 times. However, it is estimated that only 9% of the plastic was recycled in 2015.
Tide Turners is helping to curb this rising tide. Mazin Mukhtar, founder of the Akshar Foundation, explains: "When we discovered Tide Turners, after being contacted by Unep, we thought it was a perfect way for our students to participate in a global effort. We also like that students get a certificate from UNEP that recognizes their hard work and that could help them when they apply for college. "
According to Joyce Msuya, UNEP's deputy executive director, "It is important to involve young people in efforts to combat plastic pollution. Tide Turners helps young people understand and address the problem by encouraging them to become leaders in their communities ".
Globally, Tide Turners has reached over 360,000 young people in 28 countries, including 92,000 schoolchildren and students in India. Gayatri Raghwa, coordinator of the UNEP campaign in India, points out: "We have been inundated with requests to participate in the Tide Turners challenge from individuals, schools, clubs and campaigns against plastic pollution."
They explain to Unep that "in the long term, the solution for plastic waste is to develop a circular economy in which everything is recycled or reused. The UNEP circularity platform provides an understanding of the concept of circularity, its scope and how it contributes to promoting sustainable consumption and production patterns. In addition, it provides a wide range of resources and presents stories that illustrate how various stakeholders have successfully adopted circular approaches ".
Msuya concludes: "Circularity and sustainable consumption and production are fundamental to guaranteeing any multilateral agreement, from the Sustainable Development Goals to the Paris Agreement up to the post-2020 global biodiversity framework. Circular economies can also help chart a path towards green recovery from the pandemic. Campaigns like Tide Turners can be a great way to reach young people, but what really matters is when those campaigns multiply and governments invest in solutions, such as recycling schemes and plastic bag bans. "
Subscribe to our newsletter
Support SmartGreen Post with a donation!