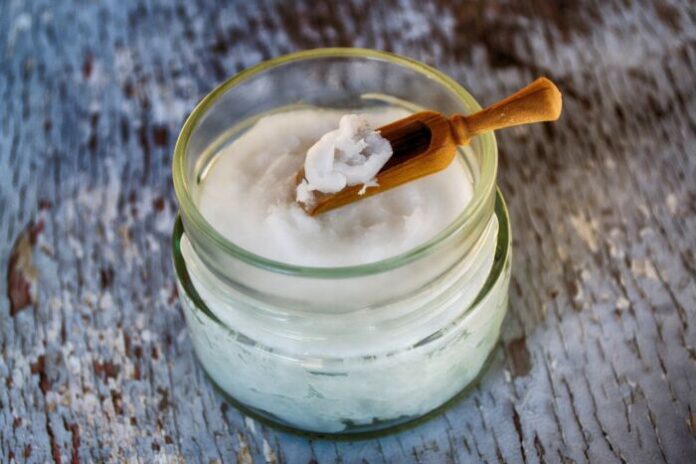 During spring, protection and hydration for the skin must never be lacking. To eliminate the signs of winter, the face and body must be exfoliated to eliminate all dead cells and become brighter and more receptive to treatments.
How to prepare a do-it-yourself natural scrub
Just make a delicate scrub, prepared at home, based on ginger, orange and cinnamon. You can mix 1 tablespoon of brown sugar, 1 tablespoon of honey, 2 tablespoons of corn starch, the juice of an orange, 2 drops of cinnamon essential oil and 2 drops of ginger essential oil in a cup for the latte. Add the sunflower oil until it covers and exceeds the mixture by two centimeters. Mix everything with a spoon and apply to the body with a gentle circular massage from bottom to top once a week.
At this point you can apply on a moisturizer, of vegetable origin, which you can buy from your trusted herbalist. At the same time as the cream you could try your hand at preparing a plant hydrosol at home.
How to make a homemade hydrosol
Hydrolate is a water derived from the distillation of plants, through the same process from which essential oils are also obtained. The hydrosol has the properties of essential oil but, being diluted, it is much more delicate, so much so that it can be used directly on the skin. It can be used as a skin moisturizer, as a makeup remover and as a tonic. The best known hydrolat is rose water.
Some medicinal plants to make a hydrosol are:
Rose (flowers): ideal for taking care of the skin, especially that of the face, where it helps fight the signs of aging;
Chamomile (flowers): ideal for the treatment of skin affected by inflammation and problems related to the microcirculation such as couperose;
Rosemary (leaves and flowers): ideal for taking care of oily and acne-prone skin. Rosemary water boasts excellent astringent and purifying properties even on the scalp when there is excess sebum;
Lavender (flowers): ideal for oily and combination skin not prone to acne thanks to its astringent and antiseptic properties;
Witch hazel (leaves and bark): is a soothing plant par excellence; its hydrosol is perfect to spray on the legs when you have circulation problems.
If it is difficult to find the fresh plant, you can contact your trusted herbalist and buy the dried plant, bearing in mind that it will take about two and a half times the fresh one.
Preparing the hydrolat is very simple: you need to put a liter of water in a pot, a separator basket between the water and the plant in the center of which we will put a pyrex container. Put the plant (100 grams for fresh, 250 grams for dry) around our pyrex container and cover the pot with a convex lid placed upside down on which we can put ice briquettes for the camping fridges. When the water boils, the steam produced by the water will pass through the plant, capturing its active ingredients and then reaching the cold lid and re-transforming into a liquid that will be conveyed by the lid itself (placed on the contrary which will make a sort of funnel) towards the pyrex container.
If you have a still or a steamer you can use them to achieve the same result.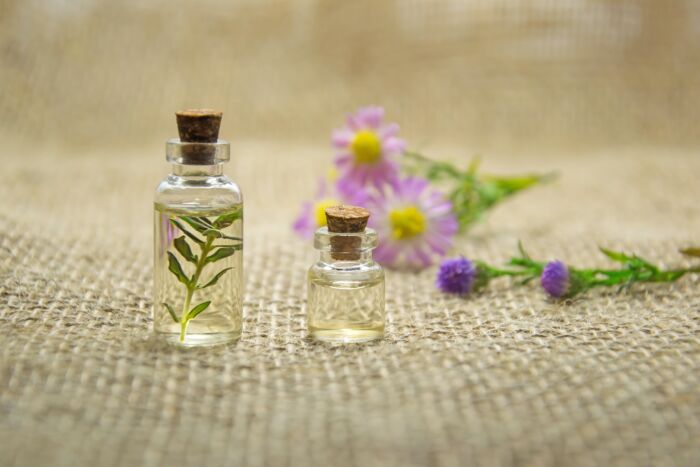 The hydrolat collected in the pyrex container, once cooled, must be stored in the refrigerator as it is free of any preservative, then used within a week at the latest.
With the same principle you can try to make perfumed waters remembering that citrus fruits, of which the peel is also used to make perfumed waters, are photosensitizers and therefore exposure to the sun after their application could stain the skin.
How to make a homemade moisturizer with natural ingredients
To complete your work, you can transform the freshly made hydrosol into a moisturizer. Take 50 grams of unscented shea butter, 1 tablespoon of almond or sunflower oil and a teaspoon of rice wax and melt everything in a double boiler. Once melted, transfer the mixture into a container and beat it slowly with a whisk for about two minutes to whip the cream. Then add 50 grams of your heated but not boiled hydrosol. Stir quickly with the whisk for another three minutes or until the mixture is completely homogeneous. Let it cool, turning the mixture, in a bain-marie, put it in your clean and sterilized jar and keep in the fridge for no more than a week.
With these little tricks you can make your own cleansing and moisturizing cosmetics for the skin at home as well as take the time for yourself while you prepare them. You will certainly have the advantage of being able to "customize" them and they will always be fresh in spring.
Subscribe to our newsletter