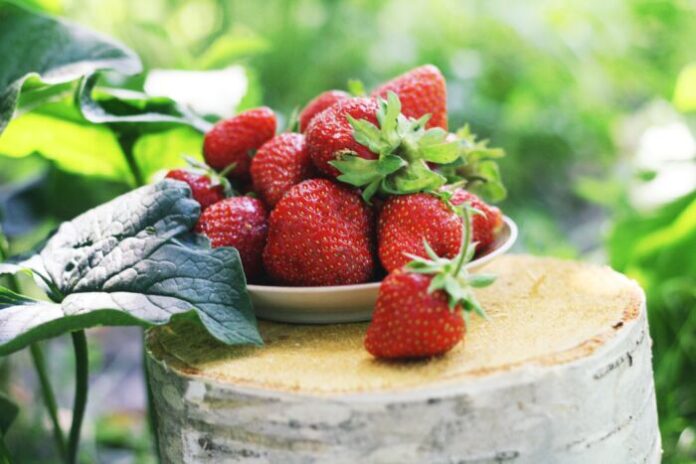 Nearly 70 percent of the non-organic fresh produce contains residues of potentially harmful chemical pesticides, according to EWG's analysis of the latest test data from the federal Department of Agriculture. This year, along with the items on our Dirty Dozen™ and Clean Fifteen™ lists, EWG is highlighting harmful fungicides detected on citrus fruits tested by USDA, as well as in tests we commissioned.
Imazalil, a fungicide that can change hormone levels and is classified by the Environmental Protection Agency as a likely human carcinogen, was detected on nearly 90 percent of citrus samples tested by EWG in 2020, and over 95 percent of tangerine samples tested by the USDA in 2019.
Kale remains in the third spot on our Dirty Dozen list, now joined by collard and mustard greens as being among the produce items with the highest pesticide load. After being tested for the first time since 2012 and 2011, respectively, bell peppers and hot peppers are also included in this year's list in the 10th spot.
In USDA's most recent tests, the pesticide most frequently detected on collard and mustard greens – as is also the case with kale – is DCPA, sold under the brand name Dacthal. The EPA classifies DCPA as a possible human carcinogen, and in 2009 the European Union banned it. Other problematic pesticides on greens include the potentially neurotoxic neonicotinoids and pyrethroids.
As they have in past years, peppers still contain concerning levels of acephate and chlorpyrifos – organophosphate insecticides that can harm children's developing brains and are banned from use on some crops in the U.S. and entirely in the EU. In 2017, under the Trump administration, the EPA rejected a proposed chlorpyrifos ban, allowing it to remain on the market and in foods.
Whether organic or conventionally grown, fruits and vegetables are critical components of a healthy diet. However, many crops contain potentially harmful pesticides, even after washing, peeling or scrubbing, which the USDA does before testing each item. Since pesticide contamination varies by crop, it is important to understand which items are most or least contaminated. Additionally, fresh items that are most contaminated, such as spinach, strawberries and other Dirty Dozen fruits and vegetables, still have high levels of pesticides in their frozen forms.
Also important to note is that the USDA does not test for all pesticides used in crop production. High levels of glyphosate can be found in several grains and beans, such as oats and chickpeas, due to its increasing use as a pre-harvest drying agent. Notably, the USDA collected hundreds of samples of oats and chickpeas in 2019, and glyphosate, or Roundup – the most heavily used pesticide in the U.S. – is known to be used on these crops. But the USDA has not analyzed them for glyphosate.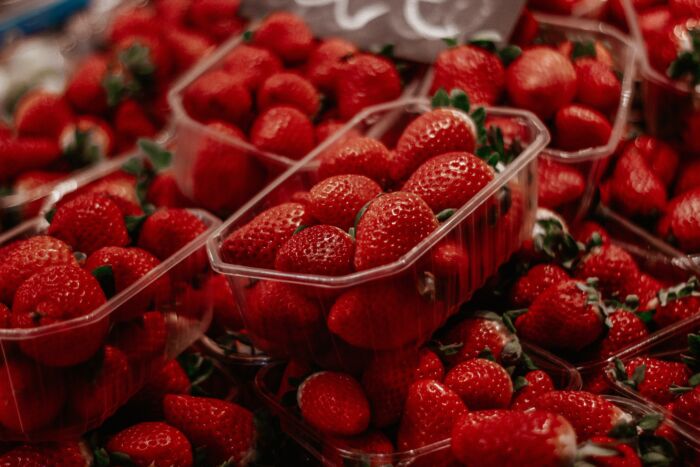 EWG's Dirty Dozen for 2021
Strawberries
Spinach
Kale, collard and mustard greens
Nectarines
Apples
Grapes
Cherries
Peaches
Pears
Bell and hot peppers
Celery
Tomatoes
Of the 46 items included in our analysis, these Dirty Dozen foods were contaminated with more pesticides than other crops, according to our analysis of USDA data.1 (The rankings are based not only on the percentage of samples with pesticides but also on the number and amount of pesticides on all samples and on individual samples. See Methodology.) Key findings:
More than 90 percent of samples of strawberries, apples, cherries, spinach, nectarines, and leafy greens tested positive for residues of two or more pesticides.
A single sample of kale, collard and mustard greens had up to 20 different pesticides.
On average, spinach samples had 1.8 times as much pesticide residue by weight as any other crop tested.
Hot peppers and bell peppers had the most pesticides detected, 115 pesticides in total and 21 more pesticides than the crops with the second highest amount – kale, collard and mustard greens.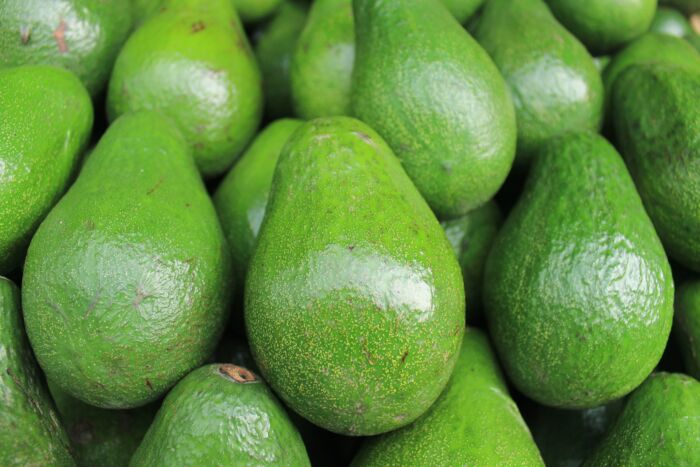 EWG's Clean Fifteen for 2021
Avocados
Sweet corn
Pineapple
Onions
Papaya
Sweet peas (frozen)
Eggplant
Asparagus
Broccoli
Cabbage
Kiwi
Cauliflower
Mushrooms
Honeydew melon
Cantaloupes
These 15 items had the lowest amounts of pesticide residues, according to EWG's analysis of the most recent USDA data.1 Key findings:
Avocados and sweet corn were the cleanest. Fewer than 2 percent of samples showed any detectable pesticides.
The first seven Clean Fifteen crops tested positive for three or fewer pesticides on a single sample.
Almost 70 percent of Clean Fifteen fruit and vegetable samples had no pesticide residues.
Multiple pesticide residues are extremely rare on Clean Fifteen vegetables. Only 8 percent of Clean Fifteen fruit and vegetable samples had two or more pesticides.
Subscribe to our newsletter