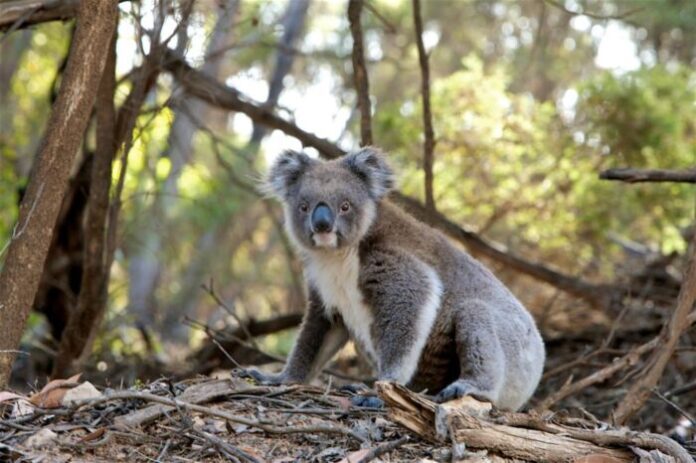 About a year after the unprecedented season of fires that hit Australia from June 2019 to February 2020, the toll is dramatic. But from the ashes of this devastating emergency WWF has launched the largest and most innovative nature regeneration program in Australian history.
More than 15,000 fires – which burned mainly forests and woods but also land used for pastures and prairies – impacted a total area of ​​at least 19 million hectares in various states and released 900 million tons of carbon dioxide into the atmosphere. The most devastating effects on human lives and biodiversity were recorded in Eastern Australia, with approximately 12.6 million hectares of forest burned, including 54% of the rainforests of Australian Gondwana (Queensland and New South Wales), the 81% of the Greater Blue Mountains Area (NSW) and 99% of the Old Great North Road: three World Heritage sites that house unique habitats and animals in the world.
According to a first study by the Australian government, as many as 191 threatened species have seen their habitat decrease significantly. Among these, 49 lost more than 80%, 65 more than 50% and 77 more than 30%. As of January 2020, Professor Chris Dickman estimated that more than 1 billion vertebrates were likely to have died from the fires, but a recent WWF Australia report updated this estimate to around 3 billion, considering the most recent data on the different population densities. of mammals (143 million), reptiles (2.46 billion), birds (181 million) and amphibians (51 million), and taking into account the animals indirectly affected by the secondary effects of fire.
Animals that survive the action of smoke and flames in fact risk not surviving due to a reduced availability of food resources and shelter areas, which translate into greater intra and inter-specific competition and an increased risk of predation by species such as domestic cats (Felis catus) and red foxes (Vulpes vulpes), alien species introduced by humans.
These are medium to long-term threats, which could increase the extinction rate of species, which is unfortunately already high, as well as endangering additional species and ecosystems that were not previously considered threatened.
Among mammals alone, it is estimated that 40 million opossums and gliders, more than 36 million antechinus, marsupial mice and other insectivores, 5.5 million kangaroo rats, bandicoot, quokka and potoroo, 5 million of kangaroos and wallabies, 1.1 million wombats, 114,000 echidnas and about 60,000 koalas.
2019 was the hottest and driest year on record in Australia, and current climate change forecasts suggest that fires will intensify and expand as drought seasons extend (Lewis et al. 2019). Now more than ever, the mitigation of these disasters in future years must be considered as a priority for biodiversity conservation: for this reason the government has decided to spend 200 million dollars for the recovery of native wildlife and the most severely affected habitats.
But as significant as the amount allocated is, it is not enough to concretely launch the prevention and recovery program that Australia needs. This is why WWF has launched the "Regenerate Australia" initiative, a five-year program worth $ 300 million, to support habitat restoration, wildlife recovery, and promote a sustainable economy – based on renewables and not on coal. – with the aim of making Australia a "future-proof" country.
It is the largest and most ambitious Australian nature "regeneration" program, which looks at all the causes of biodiversity loss: from fires to climate change. Our goal is not only to save unique animals in their habitat from extinction, to restore a home to koalas, but to push Australia to become a true protagonist in the fight against climate change that fuel fires across the planet, I risk the future of humanity and other species.
Subscribe to our newsletter