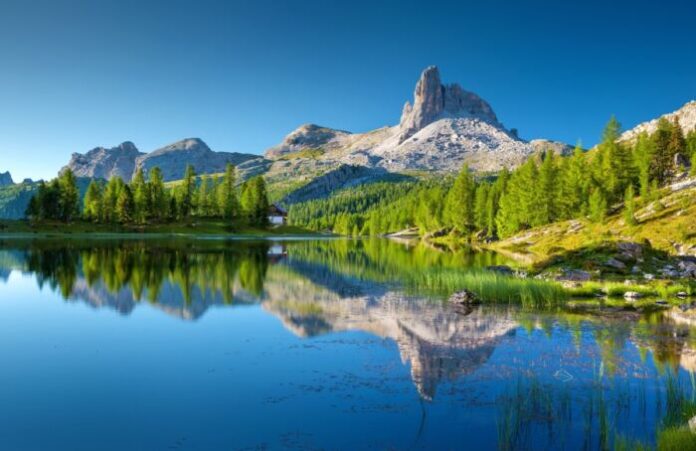 The Gran Paradiso National Park organizes ninety-three free excursions with the Park guides on the Aosta Valley side, to discover the protected area, in health and safety, in the post-emergency summer Covid-19.
In a period in which the watchwords are open spaces and proximity, the Park responds by making its guides available, on weekends from 18 July to September, for free excursions, lasting about 3 hours, scheduled in the morning and in the afternoon, suitable for young and old. These are routes with modest differences in height so as to be accessible to everyone, not only simple excursions but small journeys of discovery and reflection, such as the need to seek new well-being, with slower rhythms, to change old habits and importance to safeguard Nature and its balance.
In line with the national protocol that the Italian Federation of Parks has established with respect to safety for Covid, the groups will consist of a maximum of 12 people, who are required to arrive with their own mask; there will be a ban on participation in case of body temperature above 37.5 degrees, a temperature that will be measured by the guide at the meeting point. The necessary distance will be guaranteed … and then you will only have to leave, letting yourself be carried away by the magic that every place in nature brings.
In fact, in each location, themes connected to the nature and culture of the municipalities of the area have been planned: in the Rhêmes Valley, walks are offered combined with yoga and mindfulness activities, and the discovery of traditional production activities, from rye cultivation to breeding. In Valsavarenche excursions to the historic refuges of the Valley and on the wolf, in Valle di Cogne walks among the stars in Valnontey and to the discovery of the bearded vulture, which has nested here since 2015. Water will be a transversal theme, as well as that of food and wine with tastings by operators who have the Gran Paradiso quality seal. Among these, some offer a picnic basket with local products that can be purchased, by reservation, directly in the participating structures.
"Health, safety and nature, these are the three key words that characterize summer 2020 in the protected area with the initiatives devised by the park, an important commitment by the organization for the promotion and sustainable use of its territory. The involvement of the Park Guides, professionals trained not only on naturalistic knowledge but also on the environmental and cultural interpretation of the places, will be an added value that will be added to that offered by the beauties of the first Italian national park "explains Italo Cerise, President of the Park .
All excursions are free and reservations are required, just register, by 12 noon on the previous day, on the Park website at www.pngp.it/escursioni-2020.
Subscribe to our newsletter