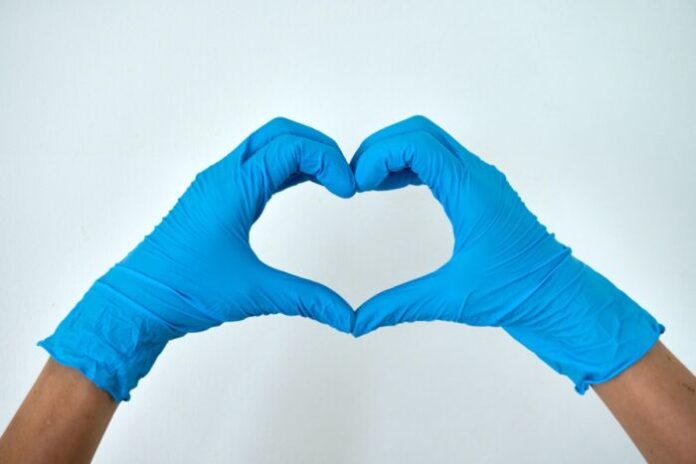 Gloves yes, gloves no. On more than one occasion, we raised the debate, the WHO response came yesterday. The World Health Organization has clearly explained that "it does not recommend the use of gloves by people in the community. The use of gloves can increase the risk of infection, since it can lead to self-contamination or transmission to others when touching contaminated surfaces and therefore the face."
The statement was included in the section of the WHO official website dedicated to questions and answers that have the task of clarifying citizens' doubts. "The use of gloves by the public in public spaces is not a recommended or proven prevention measure. Wearing gloves in public spaces does not replace the need for hand hygiene, nor does it offer any additional measure of protection against the COVID-19 virus than hand hygiene. Gloves do not provide complete protection against hand contamination, as pathogens may gain access to the hands via small defects in gloves or by contamination of the hands during glove removal. People can also transfer pathogens from one surface to another by touching with gloved hands, or even transfer pathogens to the mouth, nose, or eyes if they touch their face with gloved hands."
Fundamental, however, remains correct hand hygiene, to be washed thick according to the indications provided by WHO itself, which concludes: "In public places such as supermarkets, in addition to physical distancing, WHO recommends the installation of gel dispensers hand sanitizer at the entrance and exit. By vastly improving hand hygiene practices, countries can help prevent the spread of the new coronavirus. "
As well as not preventing the risk of contagion, gloves have generated a new form of pollution that is difficult to combat. As reported by the Plastic Free association, there is a risk of an environmental emergency if these articles continue to be abandoned on the street rather than properly disposed of.
The Portuguese Directorate-General for Health also explained that inappropriate use of gloves can even be a vehicle for the transmission of coronavirus, while the Istituto Superiore di Sanità stressed that gloves are necessary for cleaning, catering or food trade staff and in the case of hospital or home care for the sick. Without forgetting correct hand hygiene and frequent replacement.
Subscribe to our newsletter
Support SmartGreen Post with a donation!