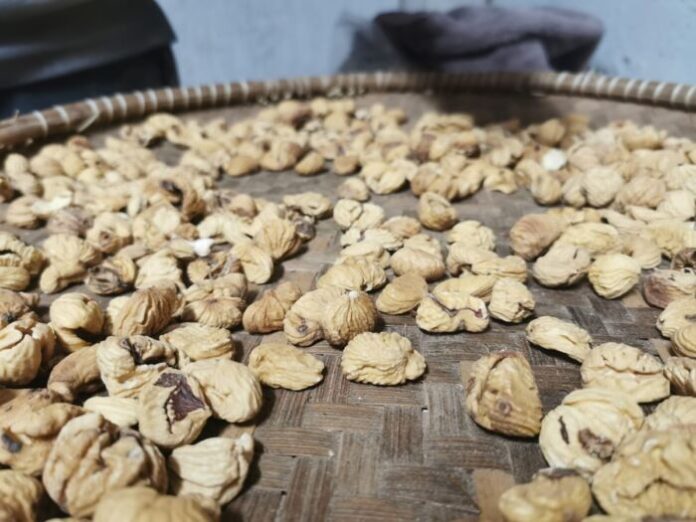 The ancient tradition of drying chestnuts is still carried on with passion in the heart of Tuscany, where the dryers are at work to make what is also known as the Bread of the Mountain.
⁠The chestnut harvest starts in mid-October. From that moment on, we start making embers in the squeegee, which today as yesterday has the flavor of good and genuine things.
In ancient times the squeegee was an unusual, fantastic place: the embers that slowly dry the chestnuts lying on the upper wattle; a man who at the end of the day, climbing the wooden ladder, arrives at the window from which he throws the day's harvest onto the shelf. ⁠
And then the wake, the intimate moment of being together, close, in the heat, listening to the tales of the elderly by candlelight, watching over the embers so that it creates that heat suitable for drying chestnuts and making them "sing".
Over time the method of evaluating the annoyance of browns has remained intact: when moving them they produce a dull noise, then it means that they are ready and you can proceed with pistoning, cleaning by hand, or typing, cleaning done by machine.
This time usually falls in December. Who cleans the chestnut was called "pistatore", he is assigned the task of beating the hemp or jute bags full of chestnuts on a wooden log. Subsequently, the bags are passed on to women who, thanks to the use of an ancient technique, lead to the separation of the peel from the chestnut.
Today all this process is rarely done by hand, more often specific machines are used for beating chestnuts.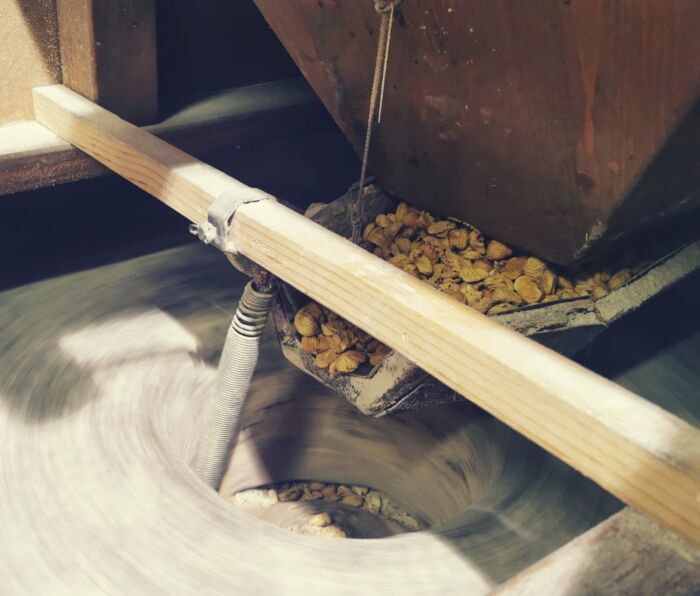 Once dried, the chestnuts are taken to the stone mill to create the flour that for centuries has represented the bread of the inhabitants of the mountains.
Bread, polenta, fresh pasta, neccio stuffed with ricotta, biscuits: these are all typical Tuscan recipes based on chestnut flour processed and cooked in an authentic way as tradition has handed down.
In Tuscany there are many areas that still maintain the ancient traditions, which are recalled in village festivals or in museums. Just think of Raggiolo, or the mountains around San Godenzo, or the Garfagnana.
Itineraries that lead to the discovery of the authenticity of the place, told by those who care for the tradition and meticulously hand down its details. It can happen to stop by them during the harvest and then drink a glass of wine with the burnt, or to go back in January when the flour has just been produced and the good mountain man with his own hands will delight the palate with a small tasting of products chestnut-based, prepared the same morning for you and your group, knowing of your visit.
Put down the backpack. Listen to the stories. Savor that genuine product accompanied by a glass of farmer's wine.
You fill your heart with warmth despite the snow.
Subscribe to our newsletter