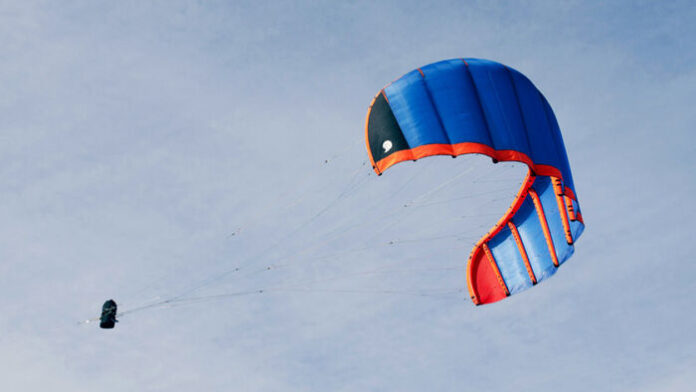 In the not too distant future, producing clean and above all renewable energy in Europe may not cost much, thanks to a project financed by the European community under the Horizon 2020 plan. The idea is as simple as it is ingenious: replacing the current wind turbines with " kites", or inflatable wings connected to the ground by a drum generator, by means of a high performance plastic cable. This would reduce the costs of production, transport and operation, while increasing energy production.
The system developed in the EU-funded REACH project sends an inflatable membrane wing up to 500 metres into the sky, tethered to a drum-generator module on the ground by a long high-performance plastic cable.
The new type of airborne wind energy system could accelerate Europe's move to low-carbon energy. 'We are convinced that we can reduce the cost of wind power substantially,' says REACH project coordinator Roland Schmehl of Delft University of Technology in the Netherlands.
"A flying kite uses 10 % of the material you need for a wind turbine – Schmehl says – And as the whole system fits into a small container for transport and the generator is on the ground, it is easier to install and maintain".
Energy production is also potentially higher. "Compared to wind turbines, our kites can produce more regularly, leading to a higher yield, because they can go up to 150-500 metres and get to stronger winds", says Schmehl.
The kite operates in 'pumping cycles', where it alternates between reeling out then reeling back in. During the reel-out phase, the kite is flown in fast crosswind manoeuvres and pulls the cable from the drum, which generates electricity. Once the cable is at its maximum length, the kite is depowered and reeled back in using some of its self-generated energy, ready for the next reel-out phase.
Commercial launch is on the horizon. In summer 2017, a 100-kW pilot system was finalised – enough to power up to 200 small homes. Schmehl and fellow engineer Johannes Peschel, CEO of enevate B.V. – a Delft University spin-off and another of the five-member REACH research-industry consortium – have filed a Dutch patent on the system and started the process for a European patent. "We aim to be ready for market by the end of 2020", they say.
Foto © kitepower.bv
Subscribe to our newsletter