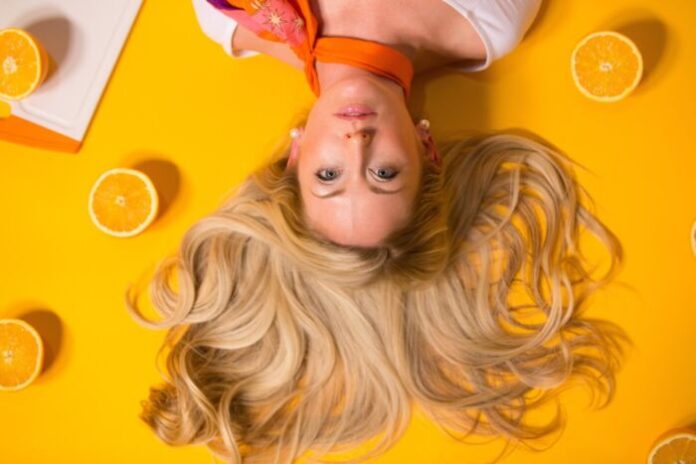 Are you missing the sessions at the hairdresser and you no longer know how to manage your hair? No problem! I am sure that at home you have valuable ingredients that can help you keep your hair at bay in this difficult period in which we are forced home by anti-coronavirus measures.
Look on the bright side: a lot of free time means time to experiment, try new recipes not only in the kitchen but also in cosmetics, take care of your body and your hair like you can't normally do due to lack of time.
The first step to preparing a DIY beauty mask is to know your own type of hair because, of course, we will never go to apply olive oil on a greasy scalp or clay on a dry scalp. The second step is to open the pantry where we can find many useful ingredients for hair care. In addition to olive oil, we could use sunflower seed oil, sweet almond oil or coconut oil; fruit like banana, lemon, avocado, strawberry and kiwi for the minerals and vitamins it contains; milk, yogurt, grape or apple vinegar, honey and, finally, egg.
If you are lucky enough to have an open herbal shop near your house, you can drop by to buy essential oils or decoctions and enrich your mask with rosemary, sage, thyme, oregano and birch. In any case, our beauty recipes are very simple to prepare and I am sure that you will have no problem finding all the ingredients in your pantry.
Do it yourself mask for dry hair – Let's start with a base consisting of banana and oil (possibly sweet almond or, alternatively, coconut, followed by sunflower seeds and ultimately olive) in the proportion of one tablespoon every two bananas. We blend the ingredients with the blender to obtain a thick and well blended pulp. If available, we combine two spoons of decoction of birch leaves otherwise we go directly to add a spoonful of honey and a whole egg. We apply the mask on the scalp and hair and leave on for 10 minutes, then rinse with our usual shampoo, remembering that there is no need to do two passes.
Do it yourself mask for oily hair – This preparation is slightly more demanding for our pantry. We need 250g of white yogurt to which we add a spoonful of honey, a few drops of sage essential oil – alternatively we can use that of ivy or thyme – and finally half a tablespoon of clay. We mix everything vigorously for a couple of minutes and apply our mask, leaving it to rest for 15 minutes before rinsing and proceeding with the usual shampoo.
Remember that any DIY cosmetic preparation should be used in a single solution and not stored, even in the fridge. This is because it is free of preservatives and fragrance and could develop colonies of pathogenic bacteria, which could be extremely harmful to human health.
Subscribe to our newsletter