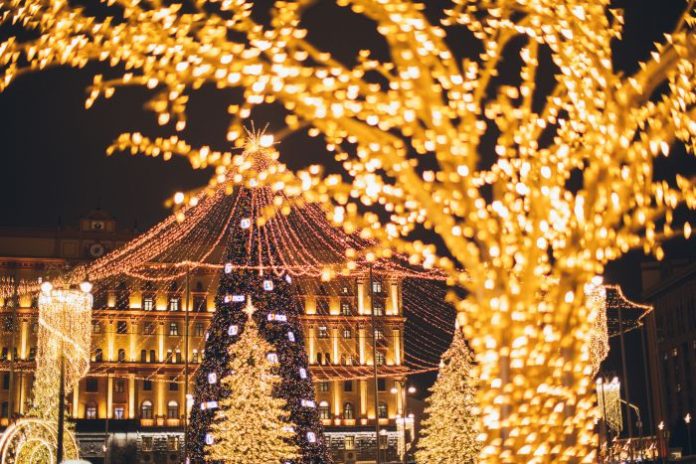 At Christmas time, stars, chains or arches of lights shine on the windows, balconies and in the gardens of many homes. This magic of lights makes the short, dull winter days a little more pleasant. The magic of Christmas lights is undoubtedly undeniable, but have you ever thought how much electricity it takes to make Christmas sparkle in all its glory?
The electricity consumption resulting from domestic and urban Christmas lights is not exactly environmentally friendly. Once again this year, around 57 million households in Italy will be provided with Christmas decorations. Considering only domestic installations, the total electricity used by all Italian households will be around 2.565 billion watts, or 2.56 gigawatts. During this intense festive period, each household will experience an increase in daily electricity consumption of around 45 watts, while national electricity consumption will exceed 2000 megawatts. According to Greenpeace, this extra energy could even cover the electricity needs of a city of one million inhabitants at peak times.
Especially nocturnal animals and migratory birds are disturbed in their natural behaviour by outdoor lighting on balconies and in gardens. Insects are attracted to light; if it stays on at night, they cannot rest. Migratory birds orient themselves according to the stars, but if the night is too bright, they can no longer see the stars and lose their bearings.
The most sustainable solution is to do without lighting. But a Christmas without lights is hard to imagine. However, there are alternatives to the old halogen lights.
LEDs consume approximately 90% less energy and last up to 20 times longer than conventional lights. When purchasing, a warm white light is recommended. Cool white is the most energy efficient, but warm white (up to 3000 Kelvin) is friendlier. To create the feeling of a real candle, amber LEDs with a maximum of 2200 Kelvin can be used. These are particularly warm and have almost no impact on animals or the environment.
There are also Christmas light sets that run on the energy of the sun, via a photovoltaic panel. These lights do not use electricity: they switch on when it gets dark and remain on for 8-10 hours, depending on how much energy the solar panel has stored during the day.
It is better not to use battery-powered lights; batteries end up in the trash and pollute the environment through improper disposal. Lights that plug into a socket have less impact on the environment. An environmentally sustainable lifestyle would dictate not installing spotlights that illuminate half the neighbourhood, but, for example, just using a string of lights along the balcony railing.
Also, if we love our Earth we should not leave Christmas lights on permanently. During the day it is still bright and after midnight no one will admire your lighting. Just use a smart socket with a timer and set a reasonable time for automatic switching on and off.
Candles are a must in winter and at Christmas time. But, unfortunately, they are not environmentally friendly and sustainable either. Most candles are made of paraffin, i.e. oil. Oil is an exhaustible resource and is not particularly environmentally friendly when extracted. Moreover, the process of burning candles is also not to be underestimated: this releases CO2 and thus promotes global warming.
Subscribe to our newsletter