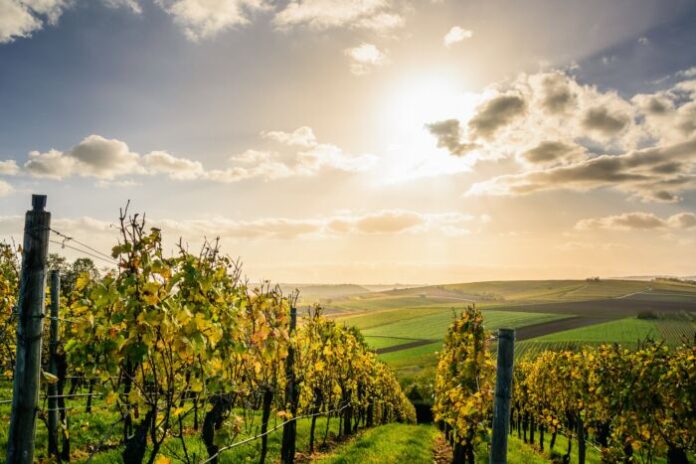 In Veneto there is a new path that crosses villages, vineyards and hills. It is the Way of Bardolino, a network of cycle and pedestrian routes that will lead you to discover the territories around Lake Garda famous for their wine production.
The Bardolino Way, inaugurated in March 2020, is 100 kilometers long and runs along paths surrounded by vineyards, overlooking Lake Garda, which can be practiced on foot or by bicycle, on 18 different nature trails. Walking the Bardolino Way means discovering breathtaking views and stopping at the wineries that produce Bardolino DOC.
The Way of Bardolino, on the eastern shore of Lake Garda, in Veneto, begins about 30 km away from Verona and, from the hills, descends to Lake Garda. The 18 different routes and itineraries that cross the area of ​​the province have a variable length between 3 and 20 km.
The route connects six inhabited centers (Bardolino, Affi, Costermano, Cavaion Veronese, Garda and Rivoli) and links 61 wineries that have helped to preserve the rural landscape, with the hills that slope down to the Garda coast. The completion of the project led to the installation of 53 information signs (equipped with QRcode for consultation via app) which indicate the route and provide information and curiosities about places of historical interest (including the Wine Museum, in Costabella di Bardolino), religious and artistic and typical products of the area.
Everyone can choose from the map routes that range from the shortest tracks (3 or 4 kilometers) to the most demanding walks up to 20 kilometers. And the Bardolino Way is a wine tour to all intents and purposes, given that some of the structures linked to the cellars also offer the possibility of staying, to better enjoy the experience and wake up overlooking the vineyards.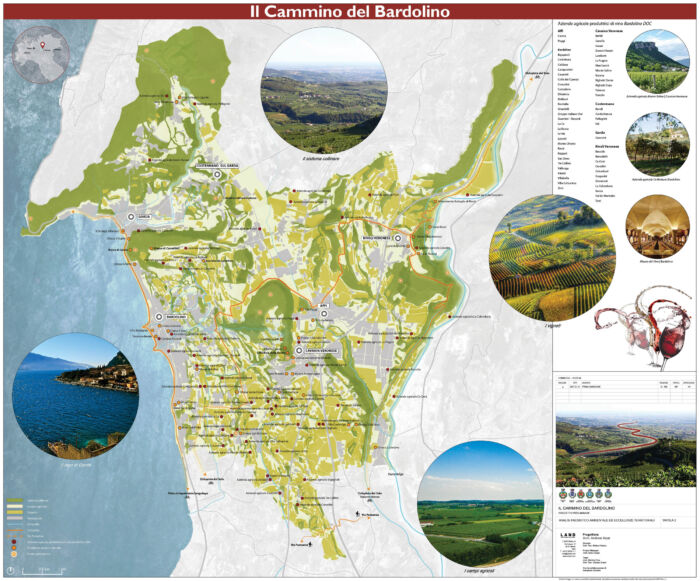 Discovering the Bardolino Way means returning to slow and safe tourism, away from crowds and frenetic rhythms. The goal is to enhance the historical, cultural and economic heritage of the Bardolino DOC production area.
The project is structured as a tool to spread the knowledge of the inland places and to improve the management of hospitality in an area characterized by great landscape qualities and important wine production. At this link you will find information on the Bardolino Way, the map and the official route.
Subscribe to our newsletter