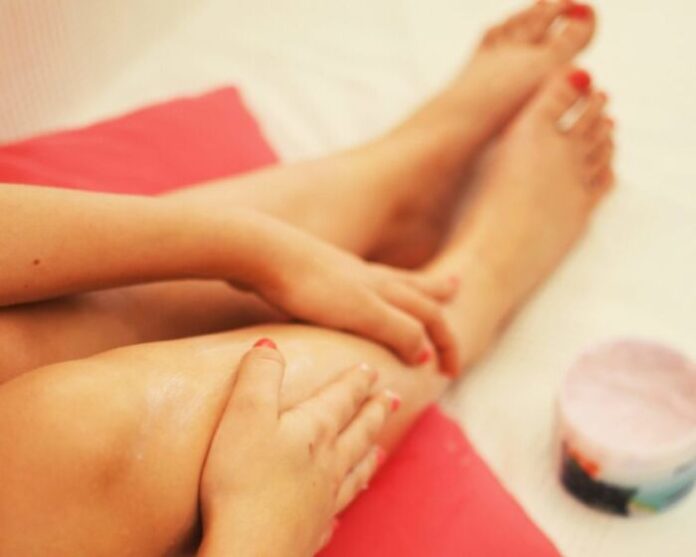 The skin, especially in winter and when dieting, needs to be hydrated. But how to choose the most suitable product for us and our skin?
Choose natural products
The first rule is to choose natural cosmetics. Whether it is oleolites or emulsions, we pay attention to the composition avoiding products that contain silicones and petroleum derivatives, namely: Cyclopentasiloxane, Cyclotetrasiloxane, Dimethicone, Dimethiconol, Disiloxane (both as a defined word and as part of another word such as Amodimethicone ) for silicones. While for petroleum derivatives avoid: Paraffinum Liquidum, Petrolatum, Vaseline.
All these substances form the fatty part of the emulsions or combine to form the so-called "dry oils" and are easily replaceable by vegetable oils and waxes which in this case also have the advantage of hydrating the skin more deeply, as well as being absolutely environmentally friendly, for the environment and for our skin, and come from renewable sources.
Oil or cream? What are the differences?
The second step is to choose between a cream or an oil: the first consists mainly of water while the oil contains many fatty substances. Therefore a cream product is suitable for those who need to moisturize the skin, but do not have dehydrated skin. The cream gives hydration very quickly as it is absorbed quickly, while the oil takes longer but manages to give deeper hydration. This is why the oil is perfect for dehydrated skin. To determine if we have dehydrated skin it is enough to observe the state of flaking.
On the market there are many vegetable oils sold absolute or mixed; those most suitable for dry and dehydrated skin are: Argan, Sweet Almonds, Sesame, Hemp, Avocado, Macadamia and Rosa Mosqueta. The oils may contain active ingredients, mostly vegetable such as some oily extracts of plants, which will make your massage oil even more moisturizing.
The cream, in addition to faster absorption, allows you to more easily insert a series of active ingredients, always vegetable derivatives, which make it more suitable also to promote microcirculation and fight skin stagnation.
When we buy a cream we make sure that the fat part is based on vegetable oils, the same ones that we can use absolute or in mixture, and from vegetable waxes. The most suitable vegetable waxes are jojoba wax, mimosa wax and butters: shea or cocoa. The mixture of vegetable waxes and butters will make the cream very rich and it will be enough to use very little to have a smooth and hydrated skin.
Pay attention to perfume
There are many scented creams that make the skin smell pleasant, some containing neutral scents marked by the absence of the word "Parfum" in the composition. Natural perfumes are based on essential oils that may be slightly allergenic and which are not reported because the law requires allergenicants to be written only if they exceed a certain percentage content on the finished product (above 0.001% in all products not to be rinse (leave-on) and above 0.01% in rinse-off products). Therefore, if a cream has a spicy scent and contains the essential oil of cinnamon (Cinnamomum zeylanicum Bark or Leaf Oil), it will also easily contain the allergen of Eugenol (Eugenol) even if it does not have to be declared.
Soft and hydrated skin? Massage until completely absorbed
To have soft and hydrated skin, choosing the right product is not enough. It is equally important to massage until completely absorbed. The skin, in fact, is a natural barrier that is difficult to penetrate, so it is not enough to place an oil or a cream on its surface but it is necessary to favor the absorption process through massage, with circular movements in the direction of the heart to favor the return skin microcirculation that brings back the blood loaded with toxins. We must never be in a hurry to carry it out: it is a pampering that we make and should be savored slowly like wine.
Subscribe to our newsletter