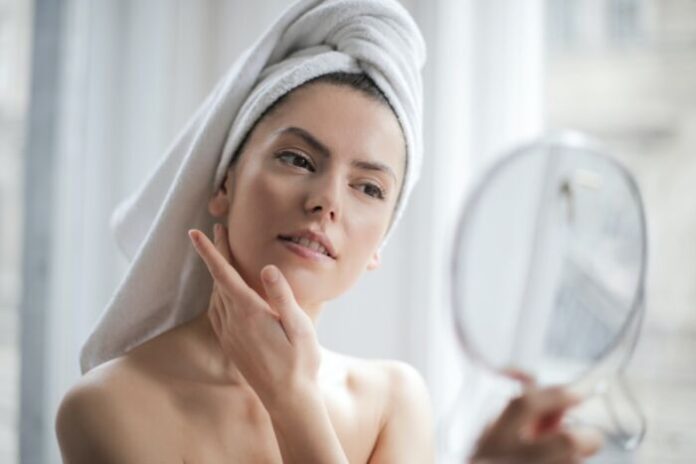 With the cold it often happens to have chapped and red skin. In fact, wind and temperature changes damage the skin barrier, especially of the face and hands which are the most exposed areas. Flaking skin is nothing more than extremely dry skin, which loses its elasticity. Let's see how it is possible to prevent dry skin and help it maintain the right degree of hydration.
As always, the fundamental factor is the diet which must prefer foods rich in good polyunsaturated fatty acids and vitamins with antioxidant action such as A, C and E. Among the foods for dry skin rich in these substances we find:
Walnuts, hazelnuts and almonds (dried fruit in general): they are rich in essential fatty acids that help maintain the balance of the hydrolipidic barrier;
Pumpkin: among the best natural cures for dry skin. This food is rich in beta-carotene, vitamins of group A and water. Excellent for moisturizing and leaving the skin soft and velvety;
Sardines and sardines: have a high concentration of Omega 3 fatty acids. This precious fish offers an anti-aging, regenerating, moisturizing action, because it is useful in contributing to the production of collagen.
Flax seeds: Add them to salads, risottos and soups. These seeds contain water and Omega 3 fatty acids, to repair, protect and regenerate skin tissue.
The well-known properties of vitamin C can be associated with the benefits for the skin that are derived from the B vitamins. Seasonal vegetables such as spinach and cabbage contain precious minerals that help keep the skin more hydrated. During the winter they should not be missing on our table:
Grapefruit: combines a cocktail of vitamin C and B vitamins that contribute to the oxygenation of cells, for a more lively and luminous complexion.
Chestnuts: precious fruits that contain B vitamins and folic acid, for a protected microcirculation and more oxygenated skin.
Potatoes: they contain selenium and glutathione to help shield the epidermis from attack by free radicals.
Spinach: ideal for maintaining skin hydration.
Avocado: ensures nutrition and hydration to the skin, thanks to vitamin B5. It intervenes in the anti-aging process thanks to vitamin E and copper, a precious mineral that helps stimulate the production of collagen.
After taking care of nutrition, it is necessary to use cosmetics suitable for protecting and moisturizing the skin during the winter.
In case of sensitive or reddened skin of the face it is advisable to wash the face only twice a day, morning and evening, using a creamy or oily cleanser, avoiding liquid soaps and bars of soap. Astringent tonics should be avoided, better use rose water.
The choice of face cream to apply morning and evening is essential: in fact, a simple moisturizer is not enough in cold weather because the skin needs deep nourishment and therefore richer and fatter formulas in order to create a barrier with the outside.
To optimize the beauty routine it is good to use the protective cream in the morning and the nourishing cream in the evening, the important thing is that they are based on Shea butter, Rice Wax, Mimosa Wax and Cocoa Wax, and that they contain plant extracts of Chamomile and Rosa Canina. Better to avoid gelled forms that we will reuse in spring. For those who spend many hours outdoors, even doing physical activity, it is advisable to use a protective cream with a protection factor.
With cold temperatures it is not only the face that needs extra help: even chapped lips and hands need a constant barrier that protects them from strong temperature changes. As for the delicate area of ​​the mouth, it is advisable to opt for an almost total screen to be applied several times a day on the lips, which tend to dehydrate and dry out easily. In the evening, make an emollient pack based on Shea butter.
For dry and chapped hands, use creams with soothing and nourishing principles. Creams rich in vegetable glycerin, sweet almond oil or shea butter that contain vitamins A and E that reactivate the natural hydration capacity of the epidermis. Also in this case, apply them several times throughout the day and in any case every time you wash your hands. The use of the hand sanitizer gel, mandatory in this difficult period, alcohol-based will not favor the hydration of the skin of your hands so it will always be advisable to have, in addition to the sanitizing gel, a protective hand cream.
Finally, for the skin of the body every time you take a bath or shower make a massage with oil or with a nourishing cream.
Good skin hydration during the winter will bring benefits not only in the coldest season but will also help prevent the formation of premature wrinkles and stretch marks, phenomena often due to incorrect hydration.
Subscribe to our newsletter