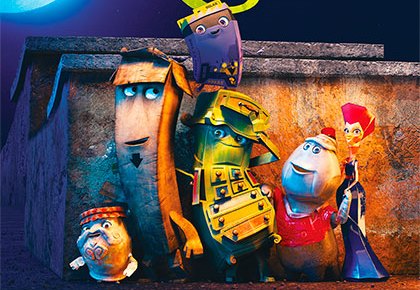 Boxes, bottles, cans. Waste. Abandoned in the street, in the markets, under the bridges. Ignored by anyone. Inert. Until night falls and they discover they can have a different future. In a word, recycling.
Trash, the new animated film that tells the challenge of waste to become useful again, will be released in Italian cinemas on October 16. Directed by Francesco Dafano and Luca Della Grotta, Trash tells about environmental sustainability in an innovative way, using the most modern cinematographic technologies: real settings in which 3D animated characters move. The film gives life and voice to objects now considered useless, empty packaging and waste, which aspire to a second life.
The waste, thrown into the street without the slightest feeling, is alone there on the ground, where everyone sees them and everyone ignores them. Moved only when kicked, they remain helpless and motionless until night falls.
With the moon the waste comes to life, showing their true nature and soul. Among them is the Slim cardboard box, now worn, which lives in a market with Bubbles, the bottle of what was once a fizzy drink, and other friends. The garbage group tries to escape the greatest threat, that of the Suckers, the cleaning machines that suck up garbage and which represent a certain end for the garbage.
Among the waste, however, there is a legend, that of the Magic Pyramid: a legendary place where they could have a second chance and become Bearers, or useful objects once again. But Slim has now given up and no longer believes that those like him will be given another chance, until an unexpected event changes his fate and the group of friends are unable to reach this fantastic place, emblem of rebirth and reuse of all empty, light and clean containers.
"Due to its history and the way it is narrated, the film – explain the producers – becomes an important tool for education and awareness on a current issue, without ever slipping into banality or stereotypes. Trash represents an original communication opportunity for companies that care about sustainability and the circular economy ".
Subscribe to our newsletter