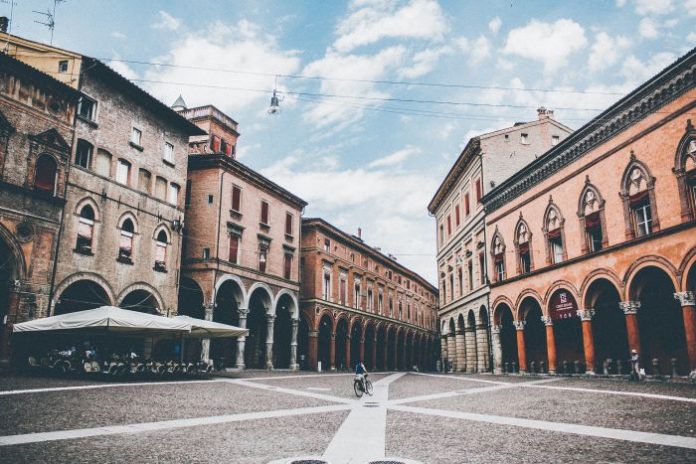 Floods, heavy rainfall and inundation are increasingly threatening the integrity and survival of Europe's cultural heritage. Thanks to the collaboration between the Institute of Atmospheric and Climate Sciences of the National Research Council (CNR-Isac) in Bologna, the Institute of Theoretical and Applied Mechanics (ITAM) and the Donau-Universität Krems (DUK), spatial risk maps with a spatial resolution of ∼12km have been developed in the WebGIS platform (https://www.protecht2save-wgt.eu/), based on the output of climate models and on the vulnerability assessment at the building scale, calculated on the physical and management criticalities of the built heritage. The cities of Prague – Troja in the Czech Republic and Krems – Stein in Austria are the two pilot sites, chosen to carry out a first experimental mapping, thanks to the implementation of all available data related to these Central European centres, which are highly susceptible to flooding and which in the past have repeatedly faced the issue of strengthening the resilience of their cultural and natural heritage.
For some years now, researchers at CNR-Isac have been engaged in implementing this inclusion both at national level, with participation in the SNACC (National Strategy for Adaptation to Climate Change), and at European level with participation in two Interreg Central Europe projects: ProteCHt2save (Risk assessment and sustainable protection of Cultural Heritage in Changing Environment https://www.interreg-central.eu/Content.Node/ProteCHt2save.html) and STRENCH (Strengthening resilience of cultural heritage at risk in a changing environment through proactive transnational cooperation https://www.interreg-central.eu/Content.Node/STRENCH.html).
"The analysis shows in those territories an increase in the climate index (R5xday) used for intense rainfall in the distant future (2071-2100) in the pessimistic scenario (RCP8.5), with a high probability of flood risk," explains Alessandra Bonazza of CNR-Isac, project coordinator and first author of the article. "The selected buildings in the pilot areas," continues the researcher, "present a high degree of vulnerability, due to the significant susceptibility of the structures to water impact and especially the lack of a maintenance plan."
The tool is designed to support public and private managers in improving their capacity to mitigate the impacts of climate change and natural hazards on sites, including monument complexes, historic buildings and archaeological sites, small mountain villages and historic gardens, in urban and coastal areas.
The analysis shows that for disaster events prevention is the crucial action in site management.
Subscribe to our newsletter