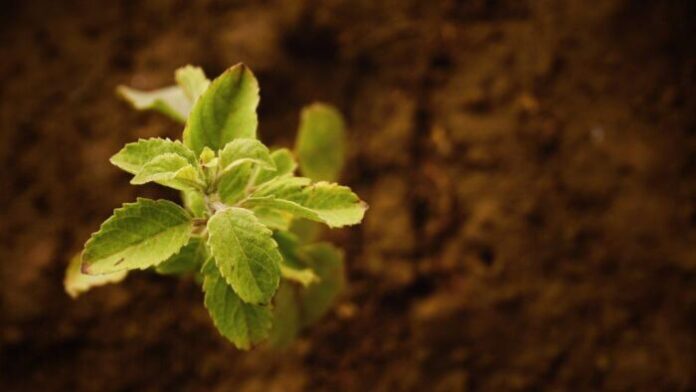 A micro-garden 6000 km from Earth to grow fresh vegetables for future space missions. GREENCUBE[1], designed by an all-Italian scientific team, for the first time will be aboard a mini-satellite to be launched during the inaugural flight of VEGA-C, the official carrier of the European Space Agency (ESA) .
The prototype, developed by ENEA, University of Naples Federico II and University of Rome La Sapienza as coordinator and holder of an agreement with the Italian Space Agency (ASI), measures 30 x 10 x 10 cm[2] and is based on a closed-cycle hydroponic system guaranteeing a complete 20-day testing growth cycle of micro-vegetables, selected from those best suited to withstand extreme extraterrestrial conditions.
"The project is part of the ENEA mission to transfer the results of scientific research to industry and public administrations with a sustainable economic development approach, through skills and infrastructures gained specifically in the cultivation of fresh vegetables in closed environments for industrial use and in extreme environments like space", Luca Nardi, researcher at the ENEA Biotechnology Laboratory, pointed out. "In-orbit cultivation will maximize efficiency both in terms of volume and consumption of energy, air, water and nutrients, and during the mission experiments of cultivation on the ground in special rooms will be conducted, to verify the effects on the plants of radiation as well as low pressure and microgravity, " Nardi said.
Placed in a pressurized and confined environment, the micro-vegetable garden GREENCUBE, equipped with an integrated hi-tech sensor system for monitoring and controlling environmental parameters, growth and health of plants, will be designed to transmit to Earth, in complete autonomy, all the information acquired, enabling researchers to evaluate the response of plants to conditions of extreme stress.
"The comparison between the results of the experiments obtained in space and on Earth will be crucial to evaluate the growth of micro-vegetables in orbit and to be able to use them as fresh and highly nutritious food in future missions", Nardi concluded.
"As regards La Sapienza, project coordinator Fabio Santoni pointed out, GREENCUBE is part of a series of university nanosatellites developed to meet the growing need for rapid and low-cost access to space by the scientific community. Currently our laboratory has two other satellites in orbit and is building two more as part of other initiatives. The GREENCUBE mission will enable us to further develop our technological capabilities and try to orbit new data acquisition and communication systems and an electric propulsion system. We are grateful to the Italian Space Agency for their support ".
The satellite will have two sections: one dedicated to the cultivation and environmental control system which, in addition to the micro-vegetables and sensors, will also contain the nutrient solution and the necessary atmosphere; the second unit will house the spacecraft management and control platform inside the the satellite chassis.
Among the significant activities conducted in collaboration with ASI and other important partners, including international ones, are a mission simulation on Mars in the desert of Oman (Hortextreme) and the recent project ReBUS, also financed by ASI and currently underway, aimed at studying technologies and solutions to support human life in space during long-term missions to the Moon and Mars.
Subscribe to our newsletter