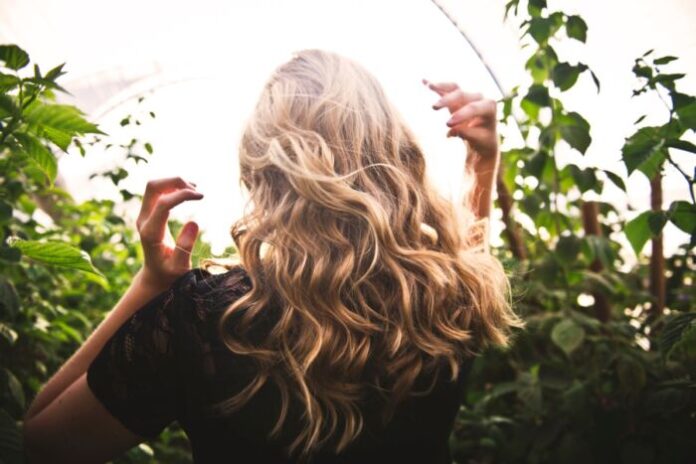 Highlighting hair with natural dyes is possible. Plants, in fact, offer us a wide variety of solutions if we want to darken or lighten our hair, cover the regrowth or hide the white that begins to sprout on our head. Dyeing plants, with intrinsic coloring power, are particularly suitable for use in the coloring of textiles or wood and over the millennia they have also been used to dye hair and body with lively tattoos.
The powders obtained from the crushing of some dyeing plants are still used today to color hair, including white hair. Compared to chemical dyes, natural dyes have the advantage of nourishing, softening, strengthening and polishing hair, giving our hair a healthy and bright appearance.
The best known among the dye plants is henna, obtained from the crushing of the leaves of the lawsonia inermis, the only permanent dye herb, i.e. the only one that definitively binds to the keratin of the hair, stratifying on it. In addition to henna, which comes in three colors (red, black and neutral), we mention some of the most effective dyeing plants: rhubarb, chamomile, walnut husk, hibiscus, madder and katam. From these plants we can obtain many nuances that will reflect our hair in a natural way.
It is possible to use these plants to create personalized colors even at home but, before experimenting, it is useful to take into account two fundamental factors. The first is that the only plant that covers white hair and consequently becomes the base of the colors is Lawsonia Inermis, that is, red henna. All our formulas, even for blond hair, will have to start with red henna, to be used in different percentages depending on whether we want to obtain blond or raven black. The second factor to consider is the starting point on which we will apply our reflective tint.
Let's see in more detail some starting formulas already used and consolidated, which we can further refine by adding other ingredients:
Light brown: 50% Lawsonia Inermis, 30% Cassia Obovata, 20% Indigofera Tinctoria;
Medium Brown: 50% Lawsonia Inermis, 20% Cassia Obovata, 30% Indigofera Tinctoria;
Dark Brown: 50% Lawsonia Inermis, 10% Cassia Obovata, 30% Indigofera Tinctoria, 10% Juglans Regia.
The formulas are further customized. To turn towards the blonde, just replace the indigofera Tinctoria with Matricaria Chamomilla and Rheum Rhaponticum, to get the jet black the Cassia Obovata must be replaced with the Buxus Dioica.

You can prepare your herb mix at home or get help from your trusted herbalist. Next, prepare a cream by adding warm water and an acidifier like low-fat yogurt to your mix, but only if you have oily hair. When the preparation has reached the consistency of the pastry cream, leave it to rest for at least 15 minutes and then apply it on the hair strand by strand, after having washed them exclusively with shampoo, taking care to wear gloves.
Once the application is finished, cover the head with a shower cap on the head and a woolen hat, or put yourself in the sun: humidity and heat favor the transfer of the natural dyes of the plants. Take at least an hour of time for you reading a book or simply relaxing; the longer the shutter speed, the better the result but do not overdo it and do not go beyond two hours. Rinse your hair with plenty of lukewarm water to remove the residues of your henna-based cream and finally make a single shampoo for a final cleaning.
Like all plant derivatives, these plants can also cause temporary irritation on the scalp, therefore, in case of itching during application, rinse immediately and wash your hair with shampoo. The end result will amaze you: not only will your hair have taken on new shades and will be more beautiful and healthy, but you will have avoided using often aggressive chemicals.
Subscribe to our newsletter