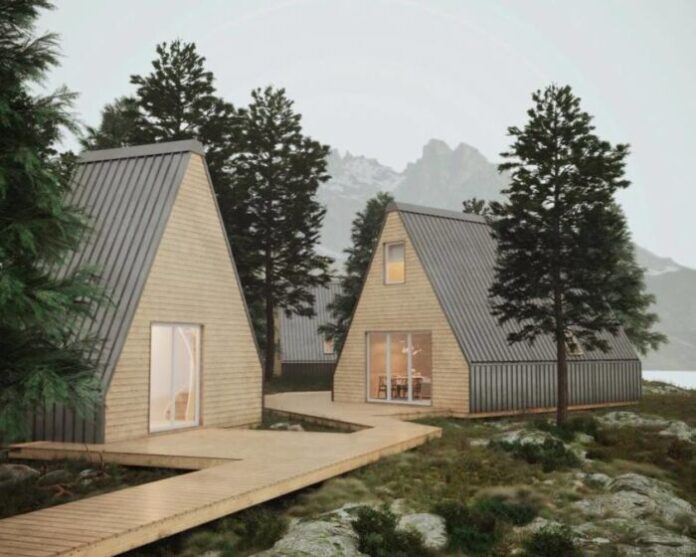 M.A.D.I. is the Italian wooden house, it is ecological and easy to assemble. This house is an innovative housing solution that combines comfort and respect for the environment and nature. The project, created by Area Legno, was conceived and patented by the Italian architect Renato Vidal, who thought of a unique model of the house that could respond to various needs and that could be built very quickly.
The advantages of having a folding house are many: they can be permanent or temporary homes, they are transportable, resistant to winds up to 400 km / h, earthquake-proof, customizable.
But the benefits of this housing solution are also for the environment. These are real green buildings, as they are perfectly able to integrate with the surrounding nature. The prefabricated wooden houses M.A.D.I. have been designed not to exploit the ground, since their installation does not involve the laying of foundations. And when you need to move the house, simply disassemble it and put it in another place, with very fast installation times.
And for those who want to live in a truly eco-sustainable way, these eco-friendly homes can reach full energy efficiency thanks to the installation of solar panels, LED bulbs and a system for filtering and reusing gray water.
Do you think that such a solution is too small for your needs? In reality you can choose between various sizes, starting from the basic module, Tiny, from 27 square meters, including a living area and first floor at night, to the double module, young, of 56 square meters, consisting of staircase and mezzanine. But if you need more space there are also the double luxury module, with a net size of 46 square meters and a triple family module, of 84 square meters, ideal for a green family.
Subscribe to our newsletter