Choosing the right Christmas gift, that is original and not expected, is always a challenge. For this reason, in collaboration with Salectra, we have compiled a list of innovative, technological but above all green gifts, which help reduce the environmental impact and especially the impact of the bill.
Hoverboard for Sustainable Mobility – Electric mobility is no longer a utopia. Our streets, for years now, have seen a massive presence of electric cars and charging stations. A whole new iconography that has revolutionized the way of understanding transport, also thanks to the important state incentives for the purchase of these cars. The theme is that, in addition to cars, new "racing cars" speed along our streets. From electric scooters, to electric scooters to the famous hoverboards. The latter are real cult objects, futuristic and comfortable. These are electric skates that base their functioning on the weight balance of the human body. A gem for young and old, with a price range that generally does not exceed € 200.
Christmas Phone Charger for a Mobile Phone in Mood – In an increasingly digital and "hyper-connected" society, it is inconceivable to leave the house without the right battery charge of the mobile phone. For this reason, the famous Power Banks have been born for a few years to obtain an instant charge in the "critical moments" of the day. The must of this year, available for the moment only for Iphone, is the Merry Charger or the portable battery charger with attached Christmas lights. A small detail of style in a Very Christamas Mood!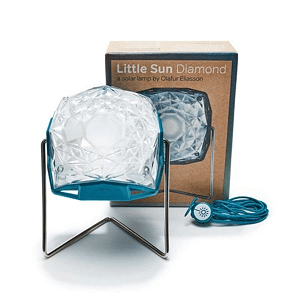 Solar Lamp: the Future is already here – Lighting at no cost? It would seem an oxymoron, yet it is not! With the now famous solar lamps, savings are guaranteed. In most of these there is a small photovoltaic panel that absorbs sunlight during the daytime. At sunset the lamp will light up to illuminate terraces and gardens. A truly singular idea, useful and of great scenographic impact. For just € 37 you can buy the now well-known Little Sun Diamond by the artist Olafur Eliasson: a cult object, a lamp that can also be used in interior spaces but above all a help for third world countries.
Spina micro-photovoltaics: green pret-a-porter – An entirely Italian idea, Made in Faenza, to bring the public closer to the world of renewable energy. The plug-in micro photovoltaic system consists of a kit that is easy to assemble and use. It consists of a single small panel to be simply mounted on the balcony and a socket. To install it, there is no need for any municipal and / or condominium permit and the user is not obliged to request any authorization from his electricity supplier. A micro-photovoltaic system manages to produce about 250/350 kWh per year. What do you think? It could be the perfect gift for a Christmas of savings and greenery!
Radiator Humidifier: for a Fashion Heating – Cast iron and aluminum radiators remain the best friends of Italian homes for heating in the colder months. A radiator, connected to a boiler, is based on the convection process. For this reason, some corners of the houses could be extremely dry, due to the emanation of heat. So-called humidifiers for radiators come to the rescue of Italian families. These help to maintain a healthier level of air but can also become real aroma diffusers. There are hundreds of models on the market and the price ranges do not exceed 30 €. An economic but useful gift with a great scenographic impact!
Adopt a Tree: a small big gesture for the Environment – Hundreds of non-profit organizations and NGOs exist in Italy to protect the environment. In an increasingly consumerist society, where the object has an ever shorter transience, why not give a tree? Yes, there are various platforms that allow you to plant trees with a small donation. You will also be able to name the tree and write its history. A way to encourage reforestation and consequently the lowering of CO2 levels in the atmosphere. Hot topics addressed in the famous Green New Deal and in the just-completed COP25 in Madrid. A greener gift than that is really impossible!
Climate Controller to Save Money – Home sweet home … but also home hot home (or fresh, mutatis mutandis). The home temperature is of fundamental importance for living in comfort and health. For this reason we thought of adding a smart climate controller to the list of Christmas gifts: there are several on the market and they are devices that automatically adjust the climatic parameters of your home. Thanks to an app and the feedback from the inhabitants of the house, thanks to artificial intelligence, the controller will combine various data to create an ideal temperature profile that will change over the course of the year. A smart and really useful gift that is around € 100-150.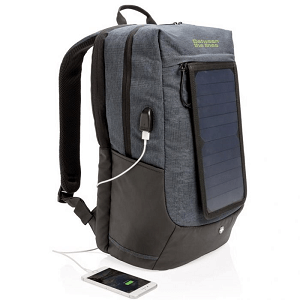 Solar Backpack and you are ready for Adventure – Do you like nature, adventure, travel and don't want to give up staying connected to your mobile devices? The solution is the innovative Solar Backpack: it is a backpack that contains a solar film (thin and manageable solar panel) connected to the storage batteries on the outside. Walking in the sunlight, the film is charged with energy that you can use to recharge batteries, cell phone battery, etc. A truly revolutionary idea, of great visual impact but above all useful for Millennials who love to move undisturbed around the world. These particular rucksacks move in a price range between 100 € and 200 €.
Educational and Scientific Games for Children – The new generations are increasingly sensitive to issues of sustainability and green energy. For this reason, it is a good and right thing to start already within the home to inculcate good practices related to respect for the environment. In this article you will find a wide range of scientific and educational games and toys for children from 8 years of age.
Ultrasonic washing machine: Clean and Savings at your fingertips – Last but not least, an innovative, smart and green gift is the ultrasonic washing machine. It is a mini device, more or less the size of a bar of soap, to be carried comfortably in a suitcase. Just put it in a basin or sink with water and add the items to be washed. Thanks to the ultrasonic high frequency vibrations, stains, dirt residues and the smell of sweat will be eliminated. There are different types of portable ultrasonic cleaners on the market with different prices suitable for each portfolio: have you already chosen yours?
Subscribe to our newsletter