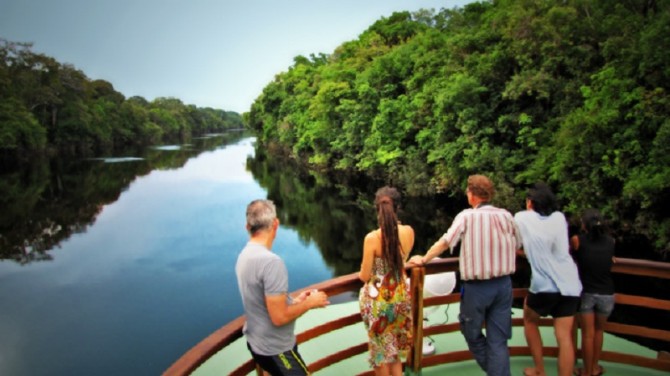 The Covid-19 pandemic marked a very difficult time for the entire world economy, but one of the sectors that suffered the most was undoubtedly tourism. The mobility of people came to a standstill as governments worked to prevent the spread of the virus. The dramatic stoppage of tourism forced by the pandemic has highlighted the importance of this sector both for national economies and for the well-being of individuals, particularly the most vulnerable, who have been hardest hit by this crisis. Among these are, without a doubt, the native communities of the Amazon, who can benefit greatly from ecological tourism. Fortunately, the current regression of the pandemic is allowing a gradual return to the reality we knew before.
An important step for the communities of the Jauaperi National Park, in the heart of the Brazilian Amazon rainforest, is the reopening of the Xixuaú Amazon Ecolodge, after two years of total closure. It is a facility completely managed by the local population and certified by the Brazilian government's Cadastur body with the 'Turismo Responsável' label. In Europe, the trip to Xixuaú is promoted by Amazônia Onlus, an organisation founded by biologist and environmentalist Emanuela Evangelista, who was awarded the title of Officer of the Order of Merit of the Italian Republic by the President of the Republic Sergio Mattarella in 2020 "for her constant commitment, on an international level, to environmental defence, the protection of indigenous populations and the fight against deforestation".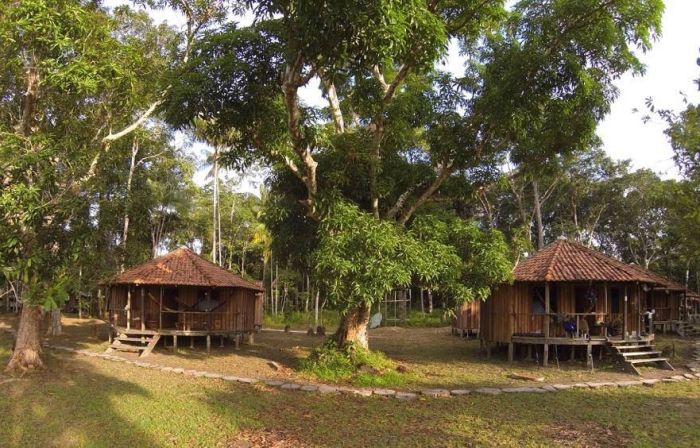 The Xixuaú Amazon Ecolodge is located at the northernmost point of the Jauaperi National Park and can only be reached by river. It starts in Manaus and travels up the Rio Negro, a tributary of the Amazon, along the Anavilhanas archipelago, until it reaches the Rio Jauaperi and finally the Xixuaú village.
Nestled in the biodiversity-rich primary forest, the lodge offers an in-depth insight into local culture and traditions, providing concrete benefits to the native population and the forest itself. To fully immerse themselves in local life, visitors are given the opportunity to fish using traditional techniques, learn to make handicrafts from seeds or prepare manioc 'farinha'. To discover all that surrounds the village, trekking and forest camps are organised, as well as canoe expeditions that, depending on the season, allow visitors to admire the flooded forest or the beautiful white sand beaches and dive into the river.
This type of tourism is in fact an important tool for environmental conservation and the empowerment of the inhabitants.
Information on the Xixuaú Amazon Ecolodge: www.amazontrip.info
Subscribe to our newsletter